Recently, Stella Jones and Kristina Gubrial of the CSI Audience Engagement team took to Norway to catch up with some of our VIPs from the Norwegian cruise interiors industry. During this trip, they met with Ingeborg Wegge, Product Manager at YSA Design, to gain an insight into a day in the life of a CSI VIP. Read on for Ingeborg's exciting career journey from working in upholstery to becoming a Product Manager at a leading design firm and to find out just what goes into managing YSA Design's extensive product library!
Ingeborg Wegge is a Product Manager at YSA Design, one of the world's leading design studios serving the cruise ship interiors industry. In her role, Ingeborg is often involved in a variety of exciting cruise interior design projects across the world!
Who is YSA Design and what do they do?
Founded in 1985, YSA Design is one of the world's leading design studios to the cruise ship industry. They create spaces that are both functional and unique, tailor-made to meet each client's individual needs. This dynamic design firm has worked with some of the world's largest cruise lines and key industry players. Among these are Hurtigruten on their recent Trollfjord refurbishment, Northern Xplorer, and even CSI+! Recently, YSA Design were the visionaries behind the stunning CSI+ lounge seen at Cruise Ship Interiors Design Expo Americas 2023.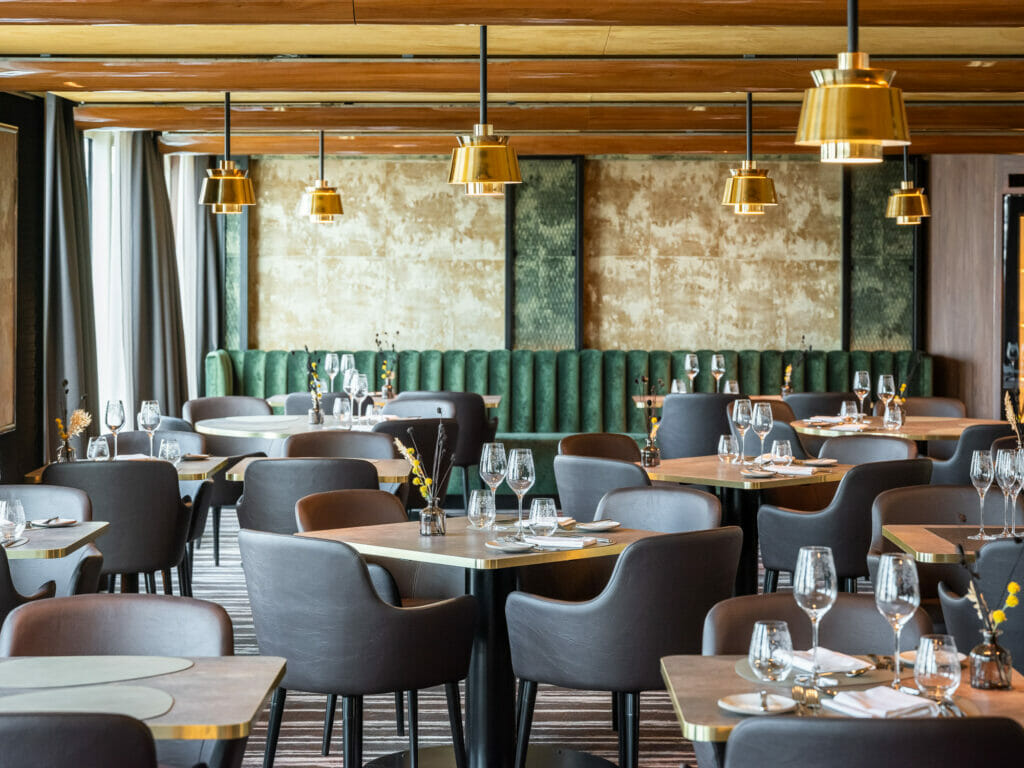 Can you tell us about your current role and what it entails?
As Product Manager, my main priority is managing the YSA Design sample library at the YSA Studio. For this, I keep the sample library up to date for our interior design team's projects. My other priorities include meeting with agents and assisting interior architects with finding materials that match our client's requests. We are currently involved in various large projects within the cruise industry.
What does the day-to-day of your role look like?
As part of my responsibility in managing the YSA Design sample library, I am always seeking new suppliers. For this, I am constantly researching new materials and visiting showrooms. This allows me to keep the sample library updated with the best and most relevant suppliers and materials. As a result, I have a unique and comprehensive insight that allows me to assist the interior design team with finding materials for projects that match their client's briefs.
What inspired you to venture into the cruise industry?
I previously ran my own workshop and studio, helping customers choosing fabrics for all types of furniture and general upholstery. During this time, I worked closely with many different agents and brands and acquired varied experience within the field. I heard about this position through an agent I had worked with for many years and was intrigued by entering the cruise industry, coming from a land-based background. I have now been in this role going on five years!
What aspects of your role do you enjoy the most?
No day is truly alike. I do not sit at a desk all day and am often working with interior architects on a variety of exciting cruise interior design projects. These range from restaurants to spas, to children's areas and even entertainment venues!
Want more of this?
The CSI Audience Engagement Team is here to help with any product sourcing requirements of our VIP audience. You can read more about joining our events as a VIP here and learn about our year-round CSI+ community here.
You can also check out the previous day in the life of a CSI VIP blog, where we caught up with Fabienne Messineo, Senior Superintendent of Architectural and Design Outfitting for public spaces at Royal Caribbean Group.