Panaz is a global designer and manufacturer of high-quality, flame-resistant, technical fabrics and wallcoverings, with a focus on the Hospitality, Healthcare, Cruise, and Corporate markets.
Panaz has focused on design excellence and differentiation through technical innovation for over 30 years as a UK fabric supplier, resulting in a diverse and comprehensive range of beautiful, exclusive, and long-lasting flame retardant furnishing fabrics. This distinguishes Panaz from other UK fabric suppliers and contract fabric suppliers around the world!
Today, we're meeting Dafydd Watkins, Head of Global Cruise Sales for Panaz!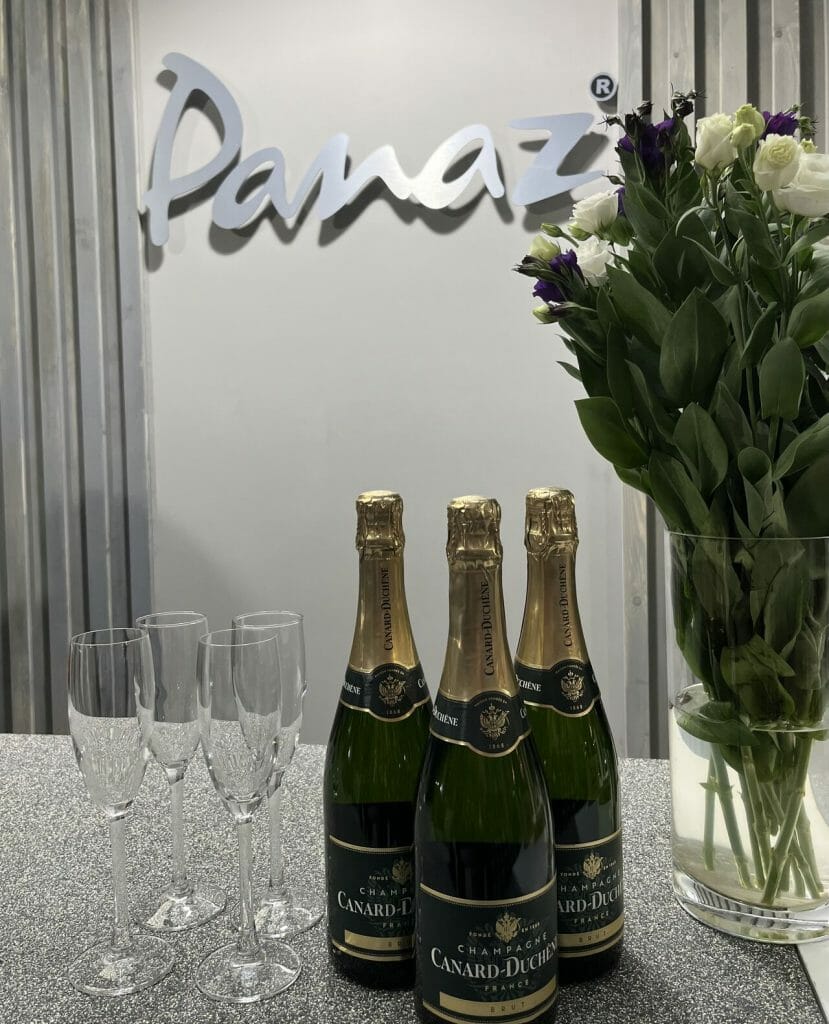 Hello Dafydd! How are you doing?
Great, thank you!
Let's start easy. Job Title?
Head of Global Cruise Sales.
Tell me about about your role with the company…
I'm responsible for supporting our teams and clients all over the world to provide beautiful, technical fabrics to cruise and marine projects.
Cool! What has been your favourite project to work on?
My role only started 4 months ago, but so far we've done some pretty special work on the newest Cunard ship launching next year!
Congratulations! What's your favourite ship and why?
I'm not picking one!! So many companies are doing so many amazing things! But, I do want to ride the Venom slide on MSC EUROPA about as much as I've ever wanted to do anything!
What's the biggest obstacle you've faced in your career so far?
There was a quote from Gianluca Vialli recently which was released after he died – you never lose, you either win or you learn… the times early in my career that I would have begged to hear that wisdom were the toughest.
Do you have an industry insight you can share or a fun fact about the sector you work in?
It's the only sector in the world which has one global fire code… once your product fits it, you're good to go globally.
What's one piece of advice you would offer someone new to the industry?
Despite how it feels, it's the smallest industry in the world. And everyone is friendly. Make friends, influence people, and be willing to travel!!
What's the career highlight you're most proud of?
Joining Panaz to head up their marine division. To have the support of a Global company backing the marine market is NOT the norm…
What do you like about CSI+, or What are you looking to get out of your membership?
The ability to network with likeminded clients and suppliers… whether it's on the computer or in amazing destinations across the globe. I don't know another organisation on the planet that can pull together the quality of people focussed on design for cruise.
What do you love about the Cruise Interiors industry?
It's small, it's friendly, and everyone wants the same thing. From a business perspective it's easy to understand, from a personal perspective it's so rewardingz
What are you top resources for this industry?
Well… CSI…
Who or what inspires you in your career?
Meeting new people, travelling, and finding out I can combine those things with making our clients lives easier – either through meeting technical regulations or holding stock.
What has changed the most about the cruise interiors sector since you started?
The move towards MED approval, no matter what flag the ship flies.
What are you looking forward to in 2022 or what are you hoping to achieve?
Seeing work come to fruition, building on the relationships we've made so far, and of course my first ever trip to Miami!
A bit about you!
Let's get to know you better…
Where do you live? Where do you spend most of your time?
Crowborough – small town in Southern England half way between London and the sea. If I'm not at home I'm travelling.
What was your first ever job? Or how did you get into this industry? What have you learnt?
I worked on a market stall age 13. You got talking to people, you found out what they wanted and you made sure you had it the following week!
I learned that asking questions then LISTENING was critical.
What did you want to be when growing up? What was your dream job as a child?
A policeman. But, I soon learned I'd rather speak to people who wanted to speak to me…
What's the scariest thing you've ever done, and why did you do it?
Moved to London with 6 weeks notice without a job… My wife got a very late acceptance on an MA course! It didn't feel scary at the time but it would scare the life out of me now making that kind of relocation.
What's your favourite way to spend a day off?
If I'm not with the family, watching a day of cricket at the Oval. It's the most peaceful thing you can do.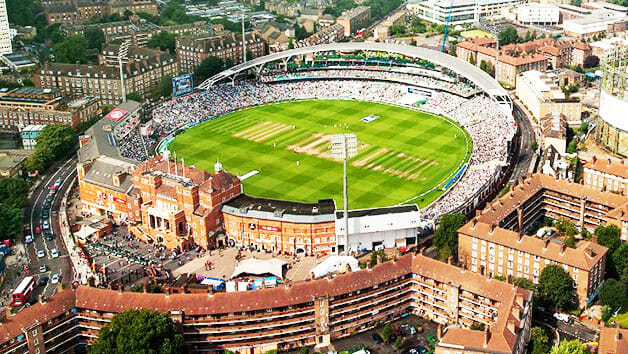 If you could live anywhere in the world, where would it be?
London. Greatest city in the world. I've settled on living close to it.
What was the best vacation you ever took and why?
The next one. It will always be better than the last. This year we are taking the kids to Paris for their first ever international city break, then to their favourite country Croatia.
If you could relive one moment in your life, which would it be?
Singing Karaoke on stage with Barry from Eastenders… 500 people singing along and having fun… I actually will relive this in 2 weeks!
The major moments don't need reliving… I'd worry the shine would come off…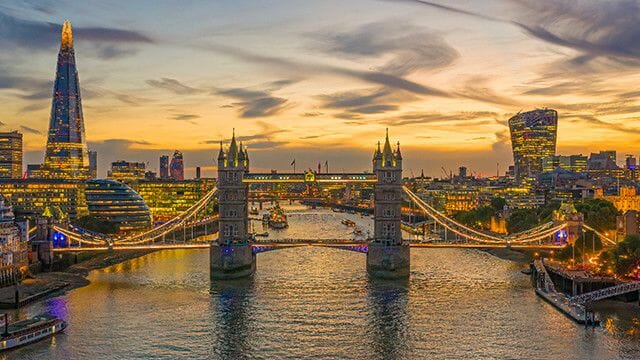 Is there a product/item that you couldn't live without?
My passport… quickly followed by my phone!
Can you tell us a fun fact about yourself or something we don't know? Any hidden talents?!
Re above for the karaoke above!
I also did my undergrad dissertation on Buffy the Vampire Slayer, which graded high enough for an awful lot of Masters offers from tutors… but I wanted to move on at that point.
I must give that a read! What about the best film you've seen or best concert you've ever been to?
Blues brothers and Groundhog Day… I always revisit those!
Which famous person in history would you want to spend the day with?
Ian Botham, Freddie Flintoff and Joss Buttler – to hear those 3 talk cricket through the last 40 years would be something else…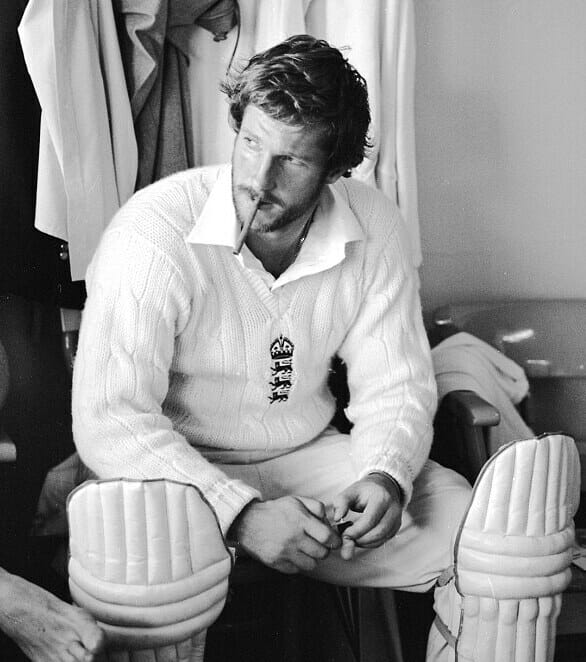 What's an essential part of your daily routine?
Speaking to my wife… wherever I am in the world.
3 course meal! What are you having for starters, main and dessert? – and a drink!
French onion soup, steak frites and a cheese board, with a good Bordeaux
Favourite film / book and why?
Books – Anything Terry Pratchett… I love the world he's built and for me reading should be escapism – and I can escape into his (disc) world.
You've got some fantastic insights there, Dafydd! Thank you for your time!
If you want to get in touch with Dafydd, connect with him on LinkedIn, or follow Panaz!