Today we're introducing you to the one and only Alexander Rudolph, owner of Marine Interior Images. Esteemed photographer, author, creative director, and CSI+ Member, Alexander specialises in architecture, interior, industrial, and corporate photography. Today, we discuss his previous works, his life, and his perspective over the years.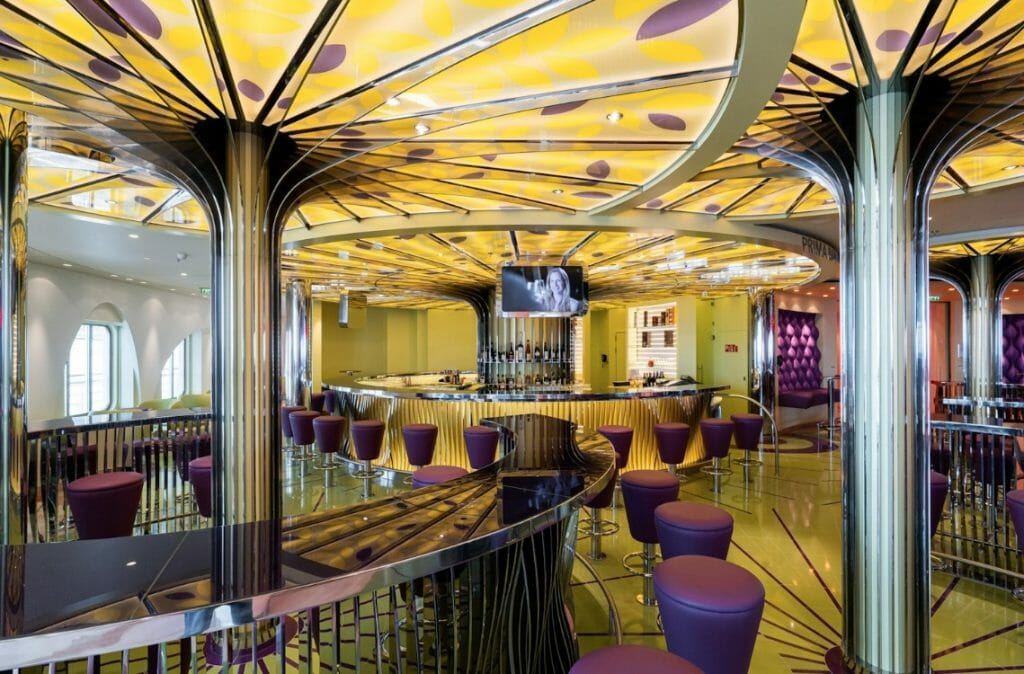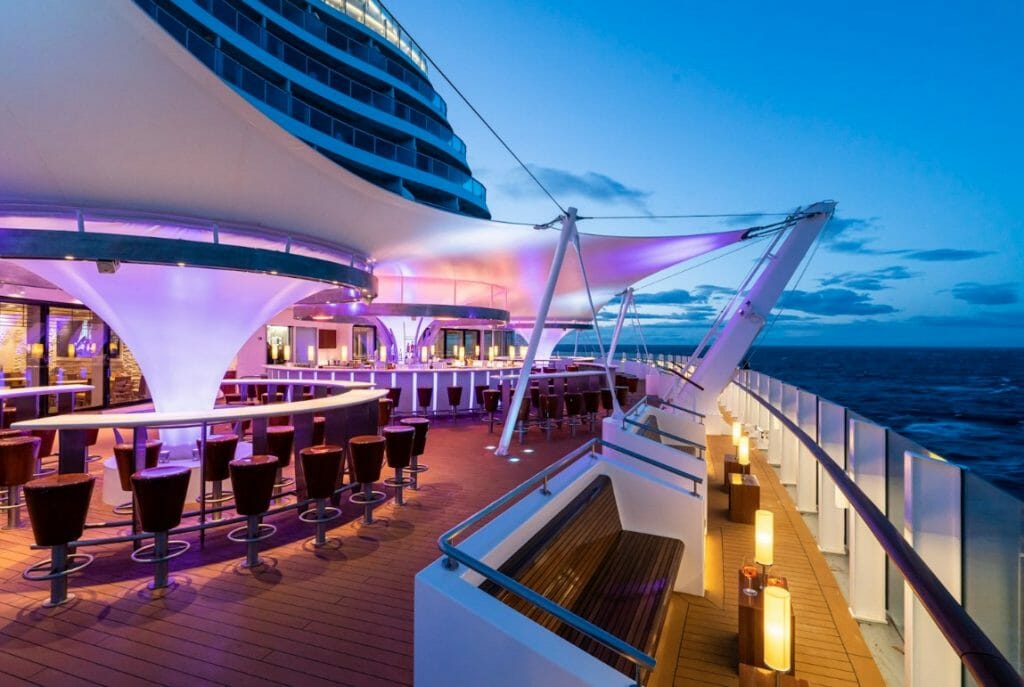 Gia: Alexander, the CSI+ community knows you as a regular guest at our events, sees you photographing often, and I think most of our members know you as a cruise photographer.
Alexander: I hope so. If not, maybe this introduction will help spread the word!
Gia: For sure! How did you get into this area of photography, Alexander?
Alexander: I tend to say it was a coincidence, which is actually not entirely true. Basically, it was more of a side effect. Since the beginning of my photography career, I have focused on architectural and interior photography. The market I normally work in doesn't offer enough work for someone like me. So, in the beginning, I had to look around in other areas, which benefits me today, because my assignments very often require me to photograph for the press departments of cruise lines as well. They usually need photos of crew life or sustainability issues, which I can easily cover because of my experience.
But, how did I get into cruise ship interiors? In 2015, I was working on a coffee table book about modern architecture in my home country. The new headquarters of AIDA Cruises had just been completed, so I wanted to feature it in my book. I contacted the press department to get the permissions and later, they bought some of the pictures I shot for the book. Fast forward to 2016, the press officer called me again and asked if I had time to take pictures of their newest ship. It was on its way from the Japanese shipyard to Europe. Of course, I agreed and flew to Cyprus to board the ship. My job was to take photos of the ten newest venues and restaurants on AIDA Prima. I ended up photographing the entire ship from the keel to the sun deck! It was a five-day marathon. I worked day and night and finally left the ship with about 5,000 raw photos in Cadiz.
AIDA Cruises only used about 200 photos, but soon I was being asked by contractors if I could license images of the areas they had worked on. These requests kept coming – even for the second ship I did for AIDA Cruises – AIDA Nova. This experience helped me understand how important good imagery is to everyone involved in the construction of a cruise ship.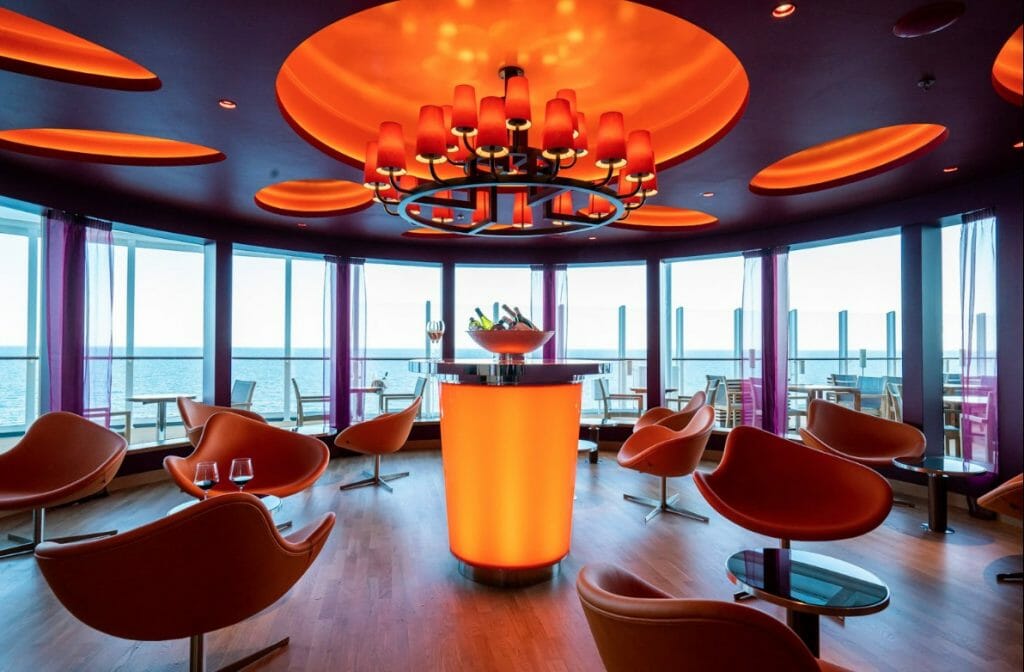 Gia: I heard that you attended our first cruise ship interior design show in Barcelona. That makes you a CSI+ OG!
Alexander: Yes, I decided to stop waiting for requests from suppliers and go to my next ship with the knowledge of what the cruise industry needs. So, I went to Barcelona in 2019 and was immediately hooked. This community was just amazing. It felt like a family. It was so easy to strike up a conversation, whether it was with a small subcontractor, the head of an architectural firm, or a cruise line executive. I almost never got a strict no when I asked about the need for images.
That's how I came into contact with many of the partners I still work with today, like TeamHoff or Dauerflora.
Gia: Amazing! How did business go after the show?
Alexander: As you may remember, just a few months after the show, the pandemic hit the cruise industry particularly hard. So basically, I wasn't able to take advantage of all the new connections.
Gia: What is your biggest challenge now?
Alexander: It is always very frustrating to be sent to a ship too early. When the ship is finished, it's pretty easy to get a lot of different views in a short period of time, and everyone is happy. The best time to go on board is usually when the ship is brought into the port of maiden voyage. Very often, press representatives and travel bloggers are on board and also some cruise line staff. Everyone is preparing for the first real guests, and the restaurants are nicely decorated.
Gia: How difficult is it to get on board for a photo shoot?
Alexander: Well, it's complicated. You have to have a door opener. The easiest way is if the cruise line hires me. They know when the ship looks good and they want the pictures to be good. So, they help as much as they can. Another option is the designers, such as YSA, Tillberg Design of Sweden, Partner Ship Design and others. They are usually closely associated with cruise line representatives. It's not always a guarantee that you'll get on board at the right time. The third possibility is that a contractor has a very good connection with someone who is responsible for the design of the ship.
Gia: What's one piece of advice you would offer someone new to the industry?
Alexander: My advice is to network network network! Use every opportunity to get in touch with people from the industry, either online through LinkedIn or at shows like 'Cruise Ship Interiors Expo'. Most people I meet are very open and helpful.
Gia: What's the difference between the first ship you did and the last one you did?
Alexander: I'm going to leave out the last one because it was a ferry and in a different league. I don't have anything against ferries, though. These days they almost feel like a small cruise ship. Very nicely designed, cosy but still modern.
My first cruise ship was designed entirely by one architectural firm – Partner Ship Design from Hamburg. The ship felt like it was all of a piece – you could see the designers' signature in every area. The last two ships I photographed were designed by multiple architects. There can be up to 4 or 5 different design firms responsible for a single ship, which is certainly interesting to see different styles per space.
Gia: That's very interesting. What trends have you noticed in these newer ships?
Alexander: Well, one trend has been going on for a while. The cruise lines, with the help of designers, are trying to bring the land-based dining reality to their ships, where people don't eat exclusively in restaurants. They might stop at a food truck during their lunch break, for example, or go to a market where there are multiple food options. For me, it started with AIDA Cruises bringing the Berlin currywurst to their ships, later they added kebabs, and now there's street food on pretty much every new cruise ship!
Another trend I've noticed is that design is no longer limited to restaurants and bars. The cabins have become much nicer and more upscale. Even the public restrooms are being redesigned these days. You don't even want to leave them. YSA Design has designed fantastic bathrooms just on the Norwegian Prima.
The third point is the entertainment options, which get crazier with each ship. On some you can go kart racing, or you can almost fall to your death on these slides that go from the top deck almost to the waterline!
And last but not least, I see parts of the ships being designed that haven't received as much attention in the past. Tillberg Design of Sweden, specifically designed the funnel around the Norwegian Prima's exhaust. Not only does it hide the cart track, but it's also a distinctly new design feature for NCL.
Gia: I hadn't even thought of that! And who commissions you?
Alexander: In the beginning, it was a cruise line, as I mentioned. Then designers wanted to have their credentials captured. Now more and more suppliers are getting more confident and asking how they can get images of their work. That's also a result of the pandemic. They had more time to think about how to show what they are capable of. And they are starting to hire me directly, either individually or as a small group of vendors who share the cost. I love it when they take a proactive approach to this!
Gia: How much do you charge for your services?
Alexander: I try to be as transparent as possible with everyone involved. Basically, there is only one price list, whether it's for the cruise line, the designer or the contractor. I charge per image, and to pack my bags and visit a ship requires at least 10 final images. Whoever hires me has to take care of my travel expenses. If I have to fly somewhere and stay a few days, that part of the cost can be higher than my fee for the images. So far, however, most people have been surprised that they can afford me.
Gia: Sounds good! What's the career highlight you're most proud of?
Alexander: Of course, that would be having taken the step to start my own business without a net and false floor. Actually, fame and thanks are due to my wife, who encouraged me to take that huge step. Considering the fact that I had a well-paying job, was working in the U.S. on a work visa, and we had just had our third child, this was a very very brave decision she made.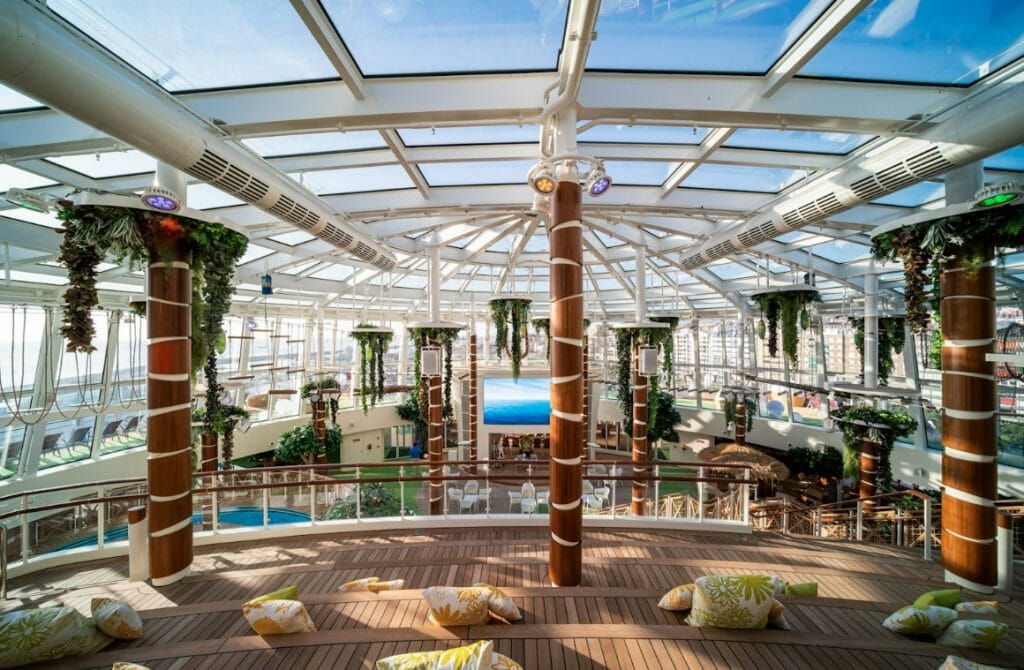 Gia: That's wonderful! What did you want to be when growing up? Did you always want to be a photographer?
Alexander: When I was very little – like 3 or 4 years old – I wanted to become a locomotive driver or barrier guard, for the ones who still know what that is! Later, as a teen, I wanted to become a photographer, but I couldn't, due to the fact that I grew up in East Germany. At 14, I got my first single reflex camera and a little lab in the basement of my parents' house. I taught myself all things photography with books in old German writing.
Gia: We're all so glad you found your calling. What's the scariest thing you've ever done, and why did you do it?
Alexander: Same as above. Because I needed to do it. It's my fate!
Gia: Agreed! Just some quick fire questions to get to know you a bit more…If you could relive one moment in your life, which would it be?
Alexander: It would be the birth of my first child. I felt very helpless back then. I wanted, but I couldn't do a lot to comfort my wife. I was way better with the second one. I wish I could have been more relaxed and calm the first time.
Gia: Can you tell us a fun fact about yourself or something we don't know?
Alexander: I'm not sure. There are a lot of things you all don't know about me. One thing which comes to my mind is that I moved – alone or with my partner and the family – 21 times, in total.
Gia: Wow! We definitely didn't know that one! Any hidden talents?
Alexander: I'm afraid my talents aren't really hidden. But, besides the fact that I usually work alone, I still like to bring other people together and build networks for and with them.
Gia: We see that in your investment in our community! What about a 3 course meal. What are you having for starters, main and dessert? – and a drink!
Alexander: Oh, bruschetta or an excellent carpaccio as a starter. Good pasta or a filet steak as main course and panna cotta as dessert. An espresso would be the perfect finish for a great meal.
Gia: Sounds delicious! Thank you, Alexander, for your candour and letting us take a peek into your life and your business!
Alexander: You're welcome, Gia!
To get in touch with Alexander, send him an email on mail@marine-interior-images.com or connect on Linkedin!