Welcome to your May CSI+ Community Round-up.
First of all, a very warm welcome to the newest members of the community: Steen Friis Design, AxPro Concept, Oberflex, Hotel Logistics, Wid Chapman Architects, and Allstars Engineering Group. It's a pleasure to have more innovative companies onboard, and ready to serve the Cruise Interiors industry.
This month, it was a delight to see the CSI+ community come together online for our Community Networking Hour. We'd like to give special thanks to our honorary guests, our Advisory Board! You can find out who they are here.
Over the past year, we have also welcomed a wonderful turn out from members at the CSI+ Socials onboard MSC Virtuosa in February sponsored by Table Place Chairs & Dormakaba, at the Innovation Lounge Miami in March and at Casa Gessi in Milan in April. And now, it is time for an even better turn out at Cruise Ship Interiors Design Expo Americas, in 1 week!
Register to attend the Cruise Ship Interiors Design Expo Americas Show as a CSI+ Member here!
CSI+ Community Stories
Creative Matters, Inc
CSI+ is excited to showcase Creative Matters' collaboration with HOK, resulting in stunning customized rugs for the financial client's offices. The enchanting Estelle design from Creative Matters' Halcyon Collection perfectly harmonizes soft tones and playful lines.
The collection rugs can often be customized in size, colour, fibre, method of production and scale, so Creative Matters offered to resize the design for each of four large rugs, and produce the rugs in 100% wool thereby eliminating the silk that might be too delicate for the corporate environment.
Originally designated as a handknotted rug, they also reconfigured the artwork for the more robust handtufted method of production and specified the J pile tufting technique that mimics a handknotted appearance with similar lineal and directional texture.
The result? Gentle colours and layered design balance the overall tone of the room in a design as uplifting as it is calm.
Take a look here!
Creative Matters Corporate Rug Collection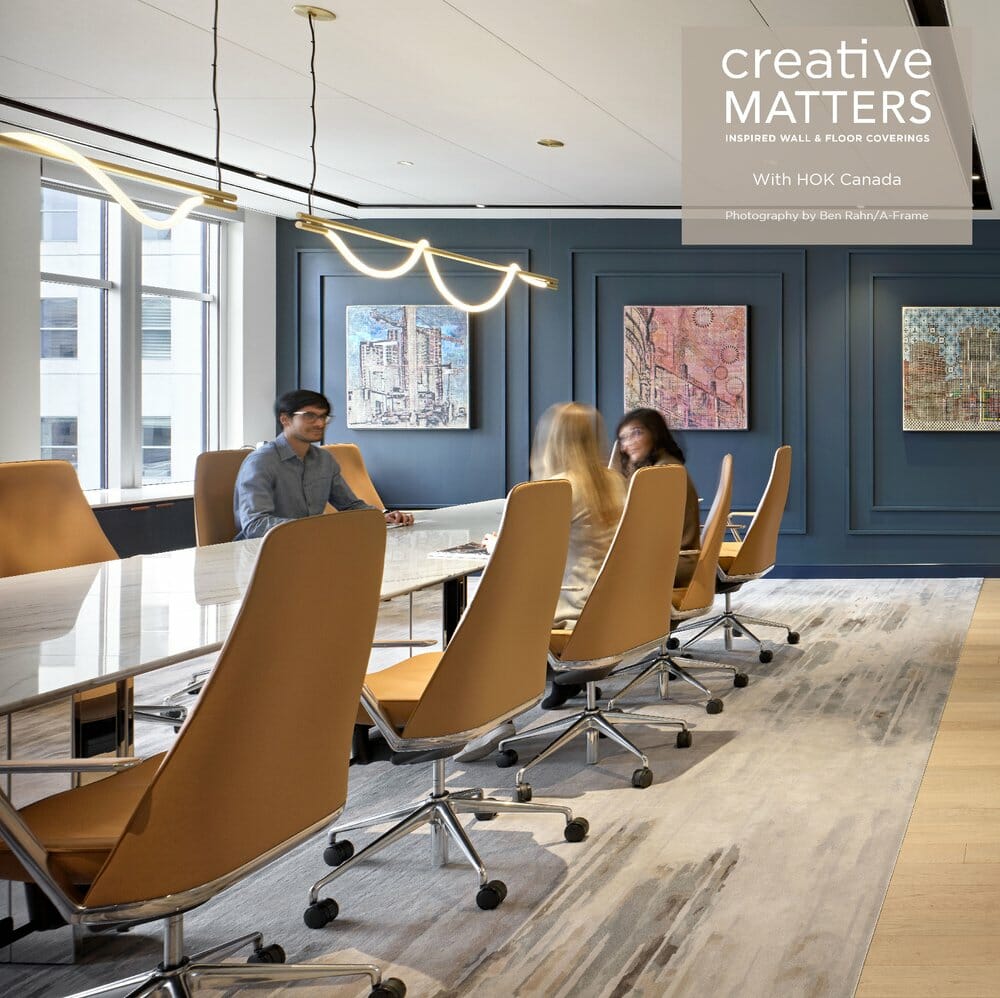 Kalmar Lighting
CSI+ is excited to announce the groundbreaking design collaboration between Jouin Manku and Kalmar Lighting on the prestigious Celebrity Edge cruise ship.
Jouin Manku focused their attention on the ship's high-traffic public areas, with a particular emphasis on the Grand Plaza, a central anchor within the vessel. With their expertise in lighting design, Sanjit Manku and his team aimed to transform the Grand Plaza into a captivating space that would remind guests of the ship's unique setting and deliver the luxurious comfort of a boutique hotel.
To realize their vision, Jouin Manku collaborated with Kalmar Lighting, a renowned manufacturer known for their skillful craftsmanship, and CSI+ Member. Together, they created a remarkable chandelier that would enhance the elegance of the Grand Plaza. Kalmar Lighting's expertise and meticulous attention to detail ensured the successful execution and installation of this stunning centerpiece. The result is an innovative design that elevates the overall cruise ship experience, captivating guests and leaving a lasting impression.
The visionary collaboration between Jouin Manku and Kalmar Lighting on the Celebrity Edge sets a new standard for cruise ship lighting design. By seamlessly blending luxury, comfort, and innovative lighting, they have created a truly exceptional environment that surpasses the ordinary and embodies the essence of the Celebrity brand. See more below!
Kalmar Lighting Grand Plaza Chandelier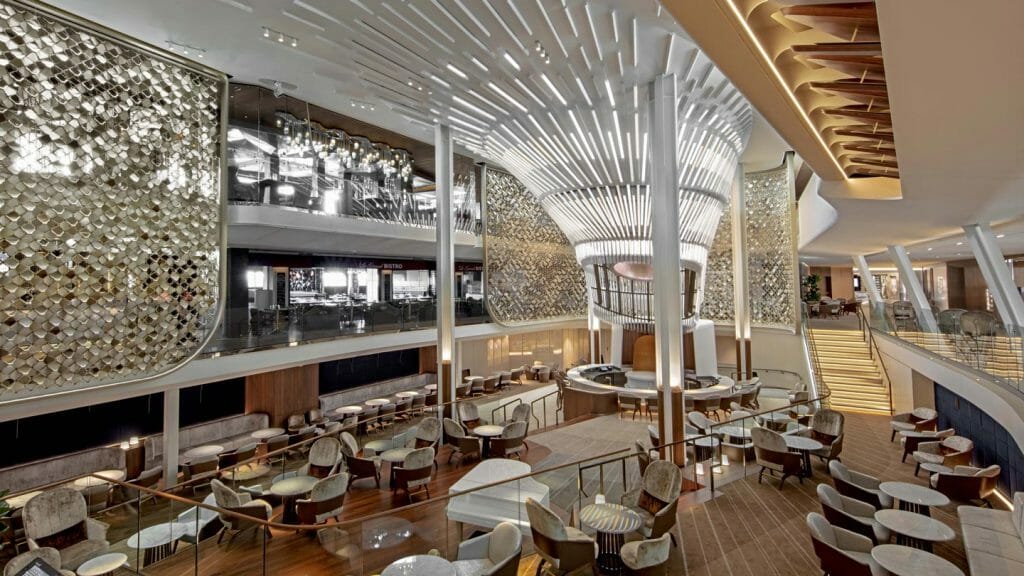 Pfleiderer Deutchland
We are delighted to announce that CSI+ Member Pfleiderer has launched an innovative new product. Introducing the OrganicBoard – a revolutionary step towards ecological and sustainable building practices.
"At Pfleiderer, we understand that wood alone is not enough. With the OrganicBoard, we have gone further, utilizing approximately 50 percent OrganicGlue with a biogenic formulation. This groundbreaking approach enables us to save over 30 percent of fossil resources in production.
We take immense pride in this significant contribution to climate protection. The OrganicBoard offers numerous advantages for furniture, interior design, and shopfitting. It is not only highly ecological and low-emission but also remarkably easy to care for. Additionally, it possesses antimicrobial properties and is food-safe, ensuring a hygienic environment."
The OrganicBoard stands out with its exceptional variety of décor and textures, inspiring endless possibilities for creative expression. Discover more about this remarkable product below.

Tarkett
We are excited to share the wonderful news that CSI+ Member Tarkett's Lino Originale has been honored with the prestigious 2023 Red Dot Design Award for Product Design. This recognition is a testament to their commitment to excellence and innovation.
"At our Narni factory in Italy, where craftsmanship and expertise have thrived for over a century, we have taken Tarkett Lino to new heights. We have reimagined this iconic product in a more contemporary and sustainable manner, aligning with our vision for eco-design.
With its true-to-nature tones, authentic matt finish, and remarkable sustainability credentials, Tarkett Lino Originale showcases the perfect blend of beauty and environmental consciousness. It proves that sustainable design can be both aesthetically pleasing and environmentally responsible.
We are thrilled and honored to receive this prestigious award, which recognizes our dedication to creating outstanding products that surpass expectations. Join us in celebrating this remarkable achievement as we continue to shape the future of design."
Find out more about the winners below!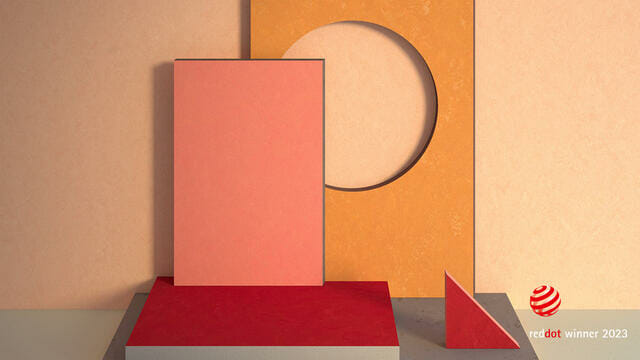 Oberflex
Project Completion: Hotel Sofia Barcelona!
New CSI+ Members Oberflex are delighted to announce the successful completion of the Hotel Sofia Barcelona project. Throughout the hotel, Obersound panels were carefully incorporated in the lobby, common areas, and meeting rooms, meeting the visual and modern requirements set by the interior designer.
The Obersound panels offer a unique feature, allowing for easy removal in the meeting rooms. This feature enables the separation of different spaces while significantly enhancing acoustic comfort. The panels not only contribute to the aesthetic appeal of the hotel but also prioritize the optimal sound environment for guests.
"We are proud to have been a part of this project, providing innovative solutions that elevate both the design and functionality of Hotel Sofia Barcelona."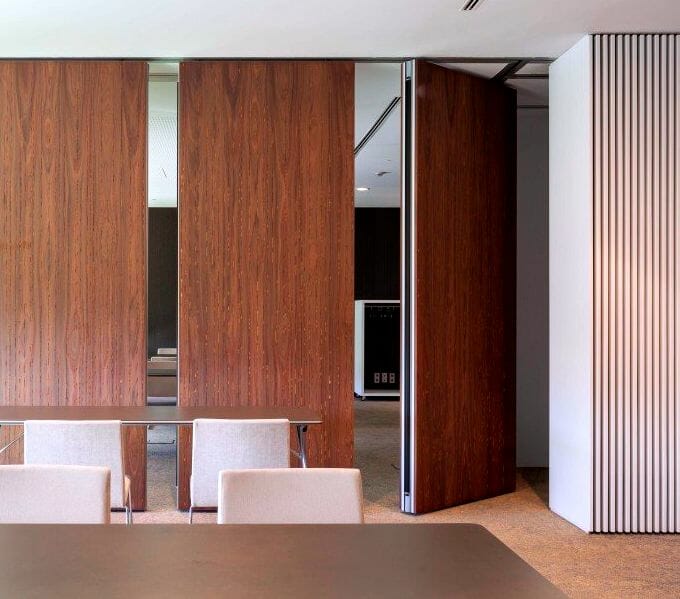 Atlantic Marine Interiors
CSI+ Members Atlantic Marine Interiors recently completed a remarkable renovation project onboard Ambassador Cruise Line's second vessel, Ambition. Working closely with the brand's guidelines, their skilled team, led by interior architect Guri Blindheim MNIL, successfully brought the vision to life. The result is a ship that exudes classic elegance and authenticity, providing a warm and welcoming environment for guests. Let's explore the highlights of this collaboration.
Atlantic Marine Interiors undertook the renovation of Ambition's signature areas, including Lupino's Taverna, the Card Room, Brontë's Library, The Purple Turtle Wine Bar, The Buckingham Restaurant Chef's Table, and the arts and crafts area, Grafton Street. With meticulous attention to detail, these spaces were revitalized, creating an atmosphere of timeless charm for guests to enjoy.
In addition to transforming the signature areas, Atlantic Marine Interiors extensively renovated every passenger cabin to ensure comfort and style, while also modernizing and, in some cases, constructing new crew cabins, all with the aim of enhancing the onboard experience for both guests and crew.
Having previously collaborated on the successful launch of Ambience, Atlantic Marine Interiors' expertise and understanding of Ambassador Cruise Line's vision made them the natural choice for renovating Ambition. Christian Verhounig, CEO of Ambassador Cruise Line, commended their ability to refine the brand's vision and deliver designs that guests love.
Read more about this spectacular project below!
Atlantic Marine Interiors for Ambassador Cruise Line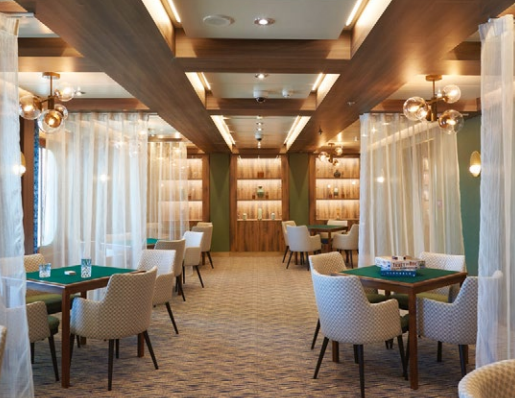 YSA Design – CSI+ Lounge
We are thrilled to unveil the impressive design concept for the CSI+ Lounge, masterfully crafted by YSA DESIGN. The tropical-themed Opening Party was just a taste of the vibrant atmosphere awaiting our guests.
The collaboration with Fabiana Dornelas and the YSA Team has been an absolute pleasure, resulting in a truly captivating space. We extend our gratitude to the outstanding suppliers who will showcase their remarkable products at the lounge during the Cruise Ship Interiors Design Expo Americas.
A special shout-out goes to DFI DAUERFLORA International GmbH, Saint-Cyr Art Studio, Tarkett, Moroso Spa, JANUS et Cie, Humble Lights, and Marahrens Group for their invaluable contributions. Together, we are creating an extraordinary space for VIPs, CSI+ Members, and CSI+ Pass holders to gather and connect during the event.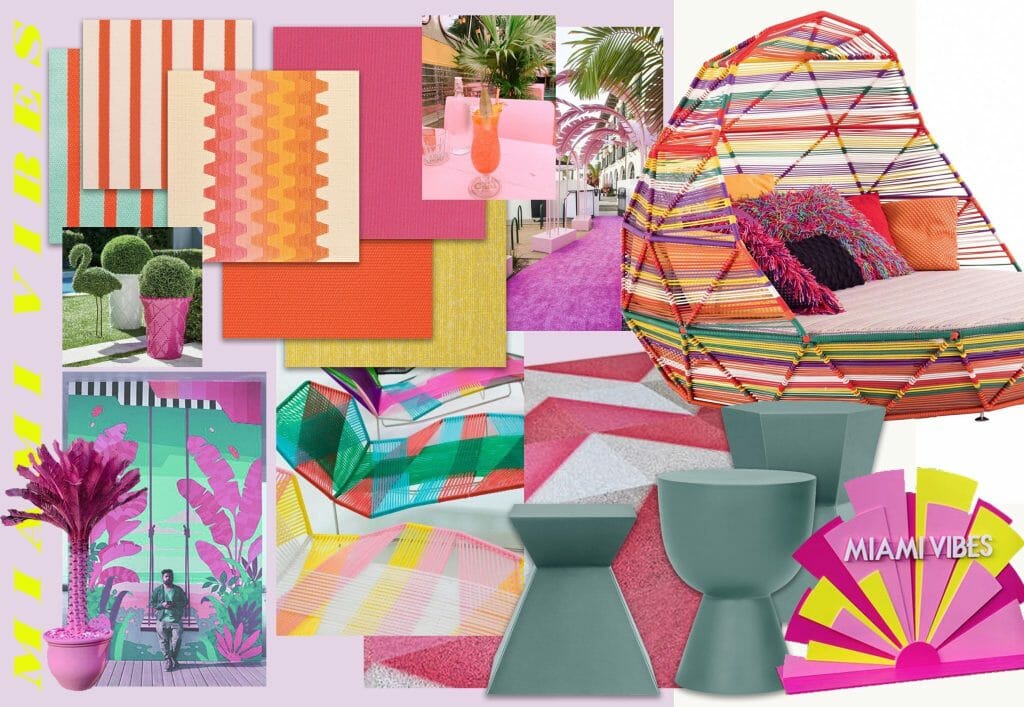 Of course we're very much looking forward to Cruise Ship Interiors Design Expo Americas. As a CSI+ Member you get access to the tropical-themed Opening Party, the CSI+ Lounge, the CSI+ Breakfast hosted by YSA Design, and the CSI After-Hours event.
Thank you again for your continued support, and I look forward to seeing you all in Miami.
Best regards,
Claudia
Thanks for reading this month's CSI+ Member Bulletin. We welcome you to share your story to be featured in the next edition.
Check out our other CSI+ Blogs here.