Welcome to your March CSI+ Community Round-up!
First of all, a very warm welcome to the newest Members of the community…
Gessi
Green Dragon Marine
Morbid Line
Pocadel
Mivan
Survitec
Coram
Bathfitter
Martinez Otero
ILIV
Kaefer Oy
Kalmar Lighting
It's a pleasure to have more innovative companies onboard, and ready to serve the Cruise Interiors industry.
Over the last couple of months, it's been a delight to see the community come together online for our Q&A webinars. A special thanks to our guest speakers: James McIntyre of MSC Cruise, Boris Ruskovsky former Sr. Director Vessel Refurbishment at Norwegian, Petra Ryberg Designer & Owner of STUDIOBERG+ and Dee Cooper of Decide.
We also welcomed a wonderful turn out from members at the CSI+ Socials onboard MSC Virtuosa in February sponsored by Table Place Chairs & Dormakaba, at the Innovation Lounge Miami in March and at Casa Gessi in Milan in April.
CSI+ Community Stories
DAMPA
Introducing Viking Glory from Viking Line, where the beautiful design shines without any compromises to aesthetics or functionality.
The architects have designed a magnificent passenger ship, where the keywords are Nordic maritime, timeless thinking, and down-to-earth with a touch of luxury. This includes a stunning ceiling design with triangles in two different colours. Looking amazing on paper, but a real challenge for the technicians, due to the triangular design being triangular ceiling tiles.
"We worked on different solutions to make these tiles in a simple and efficient way for all involved, however, all our solutions ended up with a very high sqm price or a challenging and time consuming mounting system. But finally, it hit us – the perfect solution in one of our existing offers: Digital print" says Michael Nykjær, CEO at DAMPA, and continuous:
"With digital print, we could make our standard square DAMPA® Clip-In Tiles look like triangles in the design from the architects, and at the same time retain our simple, fast and easy DAMPA® Clip-In mounting system. A solution which favoured the demands from both the technicians and the architects. We are very proud to have delivered approx. 1200 sqm of DAMPA® Clip-In Tiles with digital print to Viking Glory, which can be found in the info area, the café and bar Torget, and the conference lobby."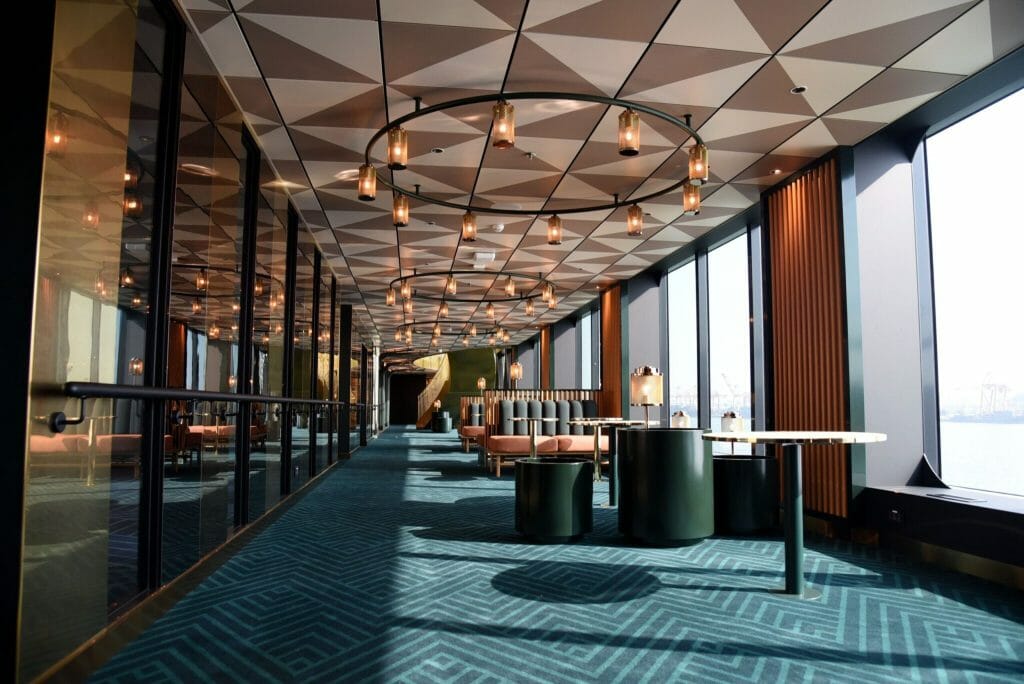 YSA Design
YSA Design has appointed Fabiana Vale Dornelas and Trond Sigurdsen as Head of Sustainability & Implementation and Head of Sustainability & Technology, respectively.
In the newly created roles, Dornelas, Senior Interior Architect, and Sigurdsen, Senior Architect & Partner, will jointly coordinate YSA's efforts to advance sustainability throughout its own organisation and across every aspect of its cruise ship interior design work.
As a design studio that counts environmental responsibility among its core values, YSA Design already takes a painstaking approach to materials selection that places as much emphasis on sustainability as it does on style and function. In addition, the company only uses wood from managed forests and, where possible, sources materials locally to minimise transport emissions.
With Dornelas's input, YSA has increasingly favoured lightweight, durable products that are manufactured using sustainable methods and can be recycled or disposed of responsibly at the end of their service life. Sigurdsen, meanwhile, specialises in state-of-the-art design solutions that can help shipowners to save space and minimise weight on board their vessels for optimal efficiency.
Read the full article below…
YSA Design Sustainability Division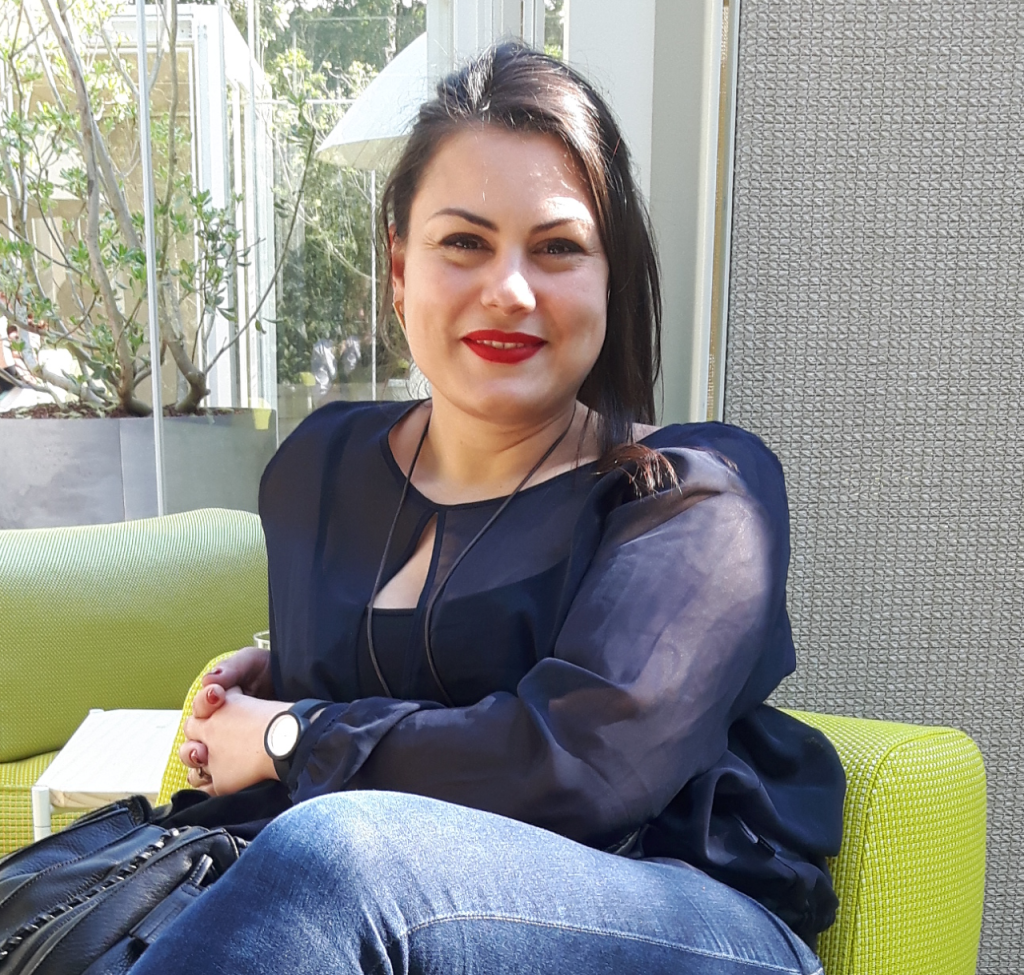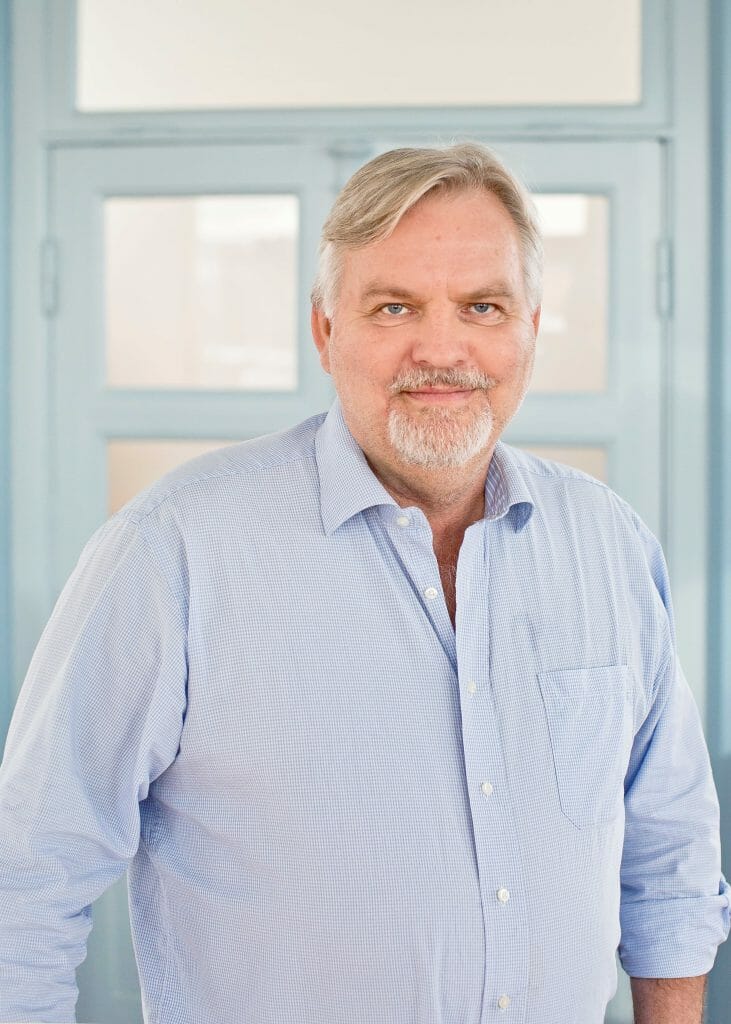 Bromic Heating
Made of 304 grade stainless steel, Bromic's outdoor heating collections were created for premium longevity and durability.
With an added offering for 316 marine-grade stainless steel for marine and coastal environments, Bromic is the leader in creating environmentally preferable outdoor heating solutions. By choosing quality components that require very limited maintenance, we can ensure that our products are able to last season after season.
The below five principles, as set out by the U.S. General Services Administration, can be incorporated within any project to allow for a greener built environment
Optimize Site Potential
Minimize Non-Renewable Energy Consumption
Use Environmentally Preferable Products
Enhance Indoor Environmental Quality
Optimize Operational & Maintenance Practices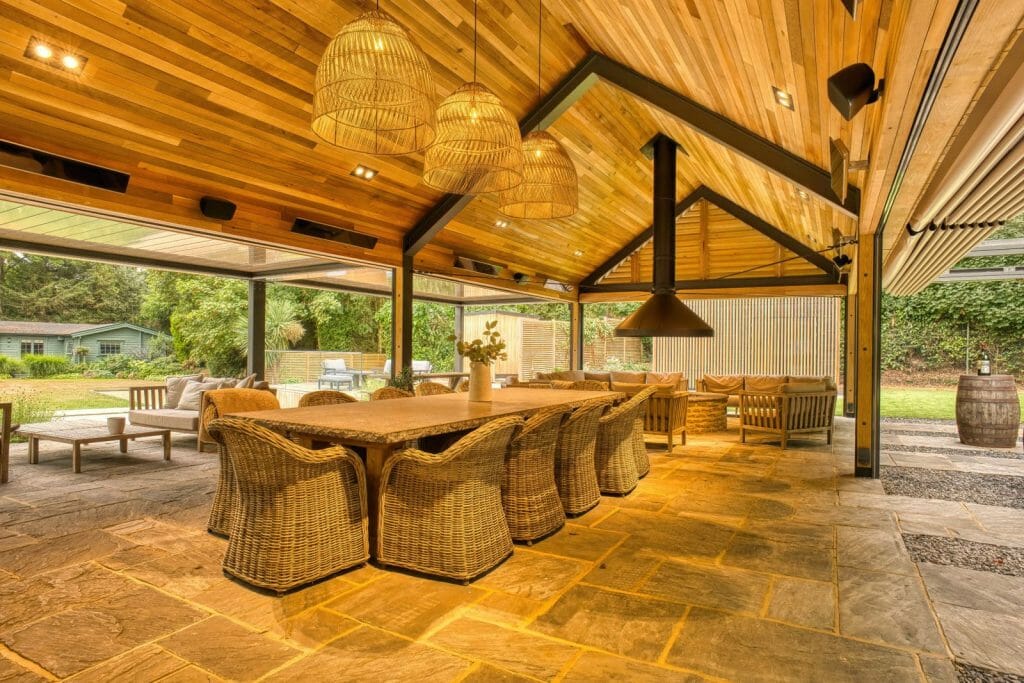 Greenspan Projects
Greenspan Projects were delighted to be invited to create this brand new adventure golf course for Clubhouse – Sheffield's latest competitive socialising experience.
Utilising a vacant retail unit previously home to Ronnie O'Sullivan's memorabilia shop, this innovative new bar and leisure venue offers visitors the chance to enjoy a variety of classic activities, including bowling, virtual reality darts and arcade games, as well as indulging in a range of cocktails, craft beers and street food style sharing plates. Of course, this type of venue wouldn't be complete without the main attraction… a 9-hole adventure golf course!
Specialist Features:
Bespoke built and beautifully finished golf holes
Unique playability for each hole
Highly detailed, in keeping with the Clubhouse's sophisticated aesthetic
Minimal props, featuring beautiful life-like plants
Fitted grass
Bright LED lighting
Special FX and "up lighting"
Greenspan – Clubhouse, Meadowhall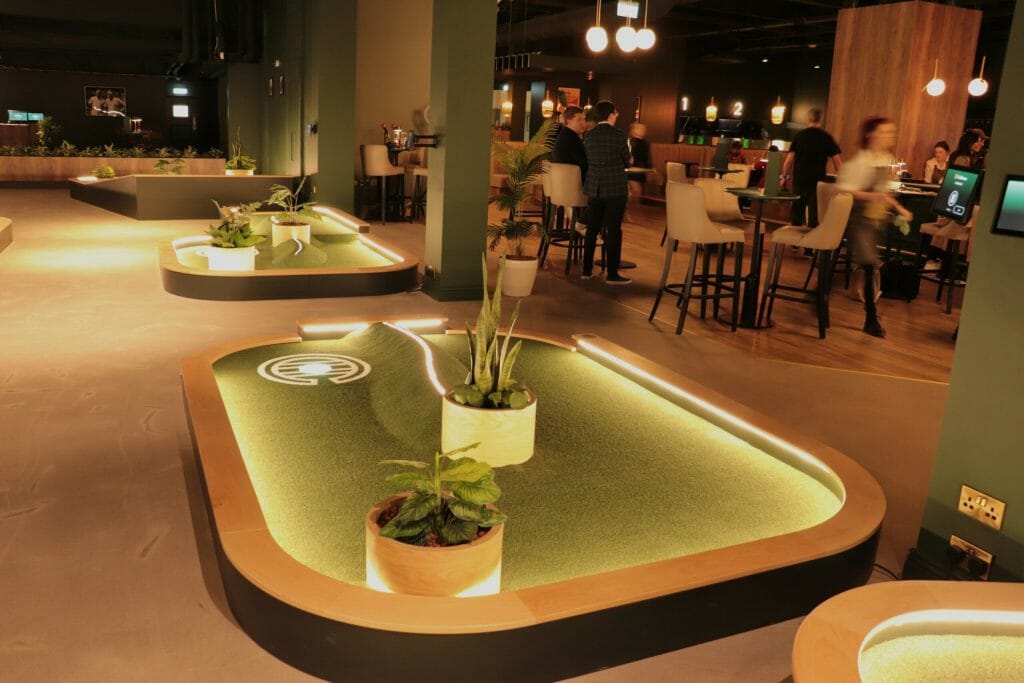 Mivan
Mivan's Apprentice programme, in conjunction with the local College Network, currently offers Specialist Joinery and Furniture Production / Bench Joinery apprenticeships which lead to a Level 3 NVQ Diploma.
The four-year apprentice course starts with a year in our dedicated Apprentice Workshop, learning the foundation for a successful career with our Apprentice Mentor. After which you will be working on prestigious projects from across the world.
As well as earning a salary while learning, our apprentices are rewarded with career progression and continuous career development. Mivan is proud that many current supervisory, manufacturing, operational and design colleagues started their career as apprentices. So, if you are looking for an apprenticeship that offers mentoring and development, a competitive salary and benefits package as well as the opportunity for career progression then choose Mivan.
Applications for the Apprenticeship Programme open on 1st February and close on 31st March 2023 and an Apprentice Open Day will be held on 22nd March 2023.
Bolidt
In the maritime sector, Bolidt is the world market leader when it comes to decking for cruise ships. Bolidt has worked for years with many of the largest shipyards and shipping companies in the world.
Innovative systems have emerged from these partnerships, as can be seen, for example, in the collaboration with Meyer Werft. This originally Dutch family business has been around for more than two centuries and is now one of the largest cruise ship builders worldwide.
Like Bolidt, Meyer Werft is driven by knowledge and innovation. It is therefore not surprising that late last year Bolidt presented the first Design Challenge Award to Meyer Werft's concept designer Thorben Stubbe, creator of the innovative concept 'Algae Lifecycle Floor' (ALF). This carbon-negative system for the cruise industry is now being further developed at the Bolidt Innovation Center and will hopefully be on board cruise ships in the near future.
ALF is a living, breathing system comprising lightweight, hardwearing, sustainable materials including soya resin, hemp fibre and bamboo. The system includes a bioplastic water tank containing live algae, which convert carbon dioxide into oxygen, and Pavegen tiles, which harness kinetic energy from footsteps to generate electricity. ALF can be used in both indoor and outdoor spaces in the form of flooring, partitioning, wind protection or wall decoration. In its inaugural concept, ALF has been presented as a dance floor where people generate electricity with their dance moves.
This electricity is used, for one, to power the pumps needed to cultivate the algae. The award was presented to Stubbe thanks to his concept that allows floors and walls on cruise ships to convert carbon dioxide into oxygen while also generating energy, meaning this concept can make a valuable contribution towards reducing the cruise industry's carbon footprint. And that's exactly what Bolidt has in mind.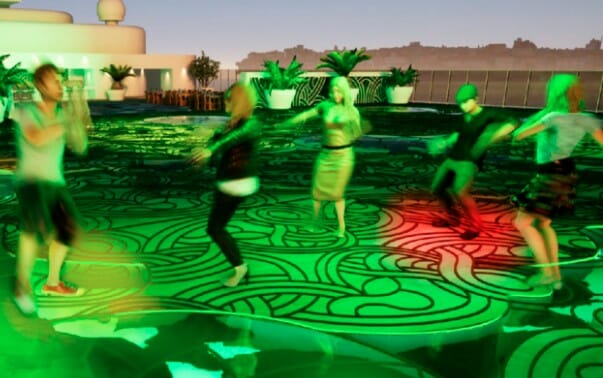 Molteni&C
The Molteni Group is inaugurating the first Molteni&C Flagship Store in Malaysia, as evidence of the Group's continual expansion in the global scenario of contemporary design.
The Molteni&C Flagship Store is opened in collaboration with Stanzo, a luxury furniture gallery with a reputation that is built on providing imported furniture with contemporary design and craftsmanship built to last. Since 2013 Stanzo provides timeless, refined home furnishings that make every day living elegant. In 2021, Stanzo Italia was established, presenting Italian design in the most comprehensive manner.
Attend their launch on March 23rd, at 245 − 249 Brompton Road London, SW3 2EP.
Molteni&C London Flagship Store
Doors open 6:30pm
Talk 7:00pm
Cocktail 8:00pm
Agenda:
Sarah Douglas – Editor in-Chief of Wallpaper*
In conversation with…
Giulia Molteni – Chief Marketing Officer of Molteni Group
Marta Ferri Designer and Founder of Atelier Marta Ferri
Matt Keightley – Founder of Rosebank Landscaping
A refined approach to outdoor living: sustainability, wellbeing and connection to nature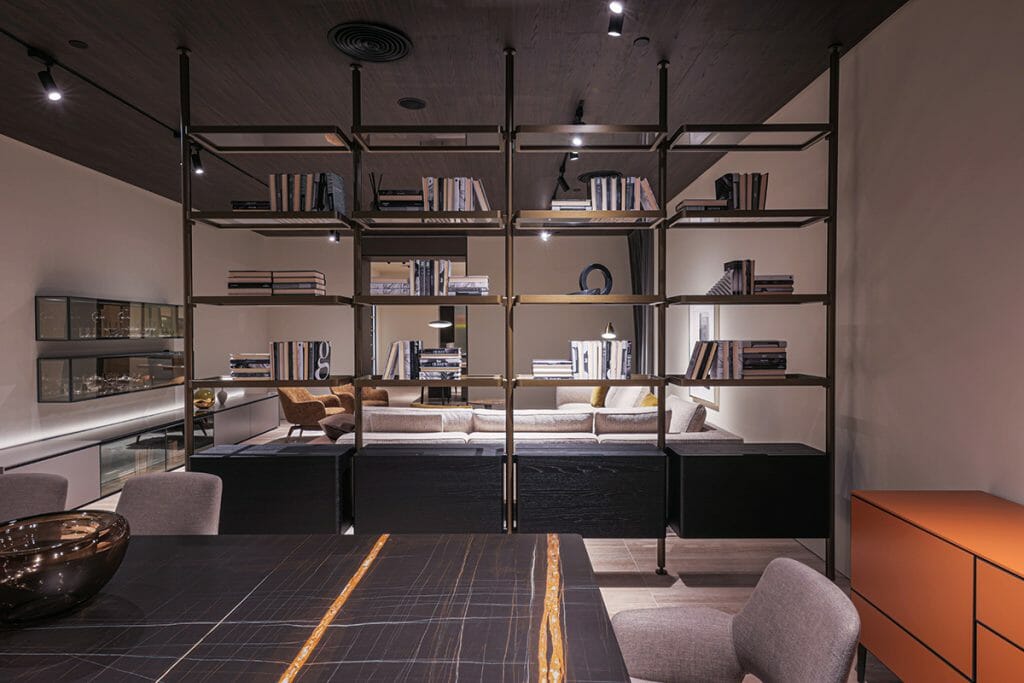 Northern Lights
Cottonmill is a contemporary three-storey, private members' spa, which opened in late-2022 to great accolades. After completing the work on the suites at Sopwell House, the team at Northern Lights was tasked with designing and manufacturing another collection of bespoke lighting fixtures that would complement the rustic interior of the spa.
The spa features bespoke furniture design and fittings, from the small oval glass, brass and stone tables in the sitting room to the luxurious bespoke double loungers for the Garden Relaxation and Whisper rooms to bronze privacy screens, as well as the glazed screens between reception and the sitting room with cotton-reel installation.
Working in collaboration with Sparcstudio is a delight for our design and manufacturing teams as Northern Lights has been well acquainted with them in recent years, having realised their vision for bespoke lighting at Harrods Hair & Beauty in 2021. The task set for our team was to create lighting that matched the overall feel of the "über luxurious" interiors, which is driven by the guest experience.
Throughout the corridors and above the reception, a selection of our satin brass swivel-arm pendants brings warm illumination to key areas of the venue. The impressively handcrafted fixtures have been well considered, as the adjustable positioning of the arms ensures that each fitting can spread as much light as possible in every direction.
In the main sitting area of the spa, our show-stopping feature pendant complements the rusticity of the interior by marrying handcrafted branch-like brushed brass metalwork with naturally blown Suffolk glass shades. The decorative indentations within the glass elevate the fixture to a new level, showing a range of incredible skills to complete the pendant. The fitting benefits from twelve arms, each completed with a glass shade.
Finally, a modified iteration of our Luca wall sconce has been designed to bring a personal aura to each sunbed found throughout the spa. The iconic teardrop fixture is finished in hand-applied brushed brass and completed with a blown opal sphere. The sleek design of our Luca fixtures allows them to fit into a vast array of interiors, and Cottonmill Spa is no exception.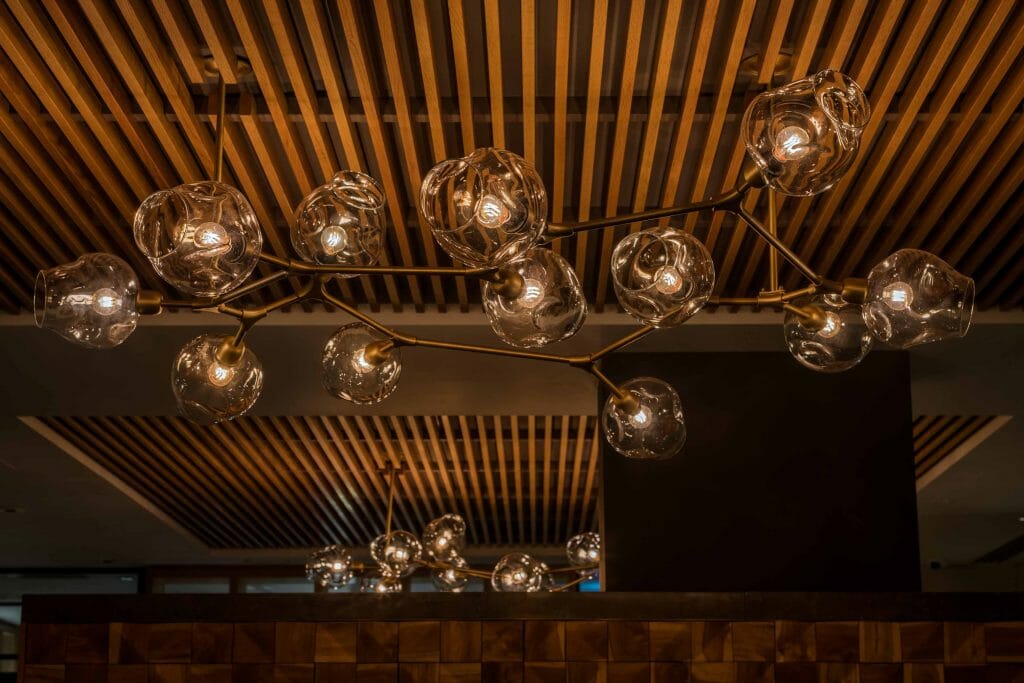 Gessi
Born surrounded by the beauty of Italy, in the heart of the Valsesia, Gessi has shaped its project, which would never have been the same if imagined far from here.
It draws inspiration, tradition and culture from the land. Conceiving, developing and building a company here means finding people with whom to share a certain idea of beauty.
It is Made in Italy, it has become Made in Gessi. Read Gessi's sustainability report below…
MJM Marine
PROJECT SPOTLIGHT: Holland America Line, Westerdam
Commencing a two-week drydock in Singapore, the MJM team delivered refurbishment works across a range of public spaces and bar areas onboard Westerdam, covering everything from wall coverings, flooring and upholstery to catering lines and bespoke joinery pieces, including units, bookcases and sculpture niches.
Scope included:
The Library – Full refurbishment
Rolling Stones Lounge – Full refurbishment
Neptune Lounge – Full refurbishment with new catering line
Crows Nest – Refinishing works
Multiple bar spaces – Upgrades and refinishing
MJM Marine + Holland America Line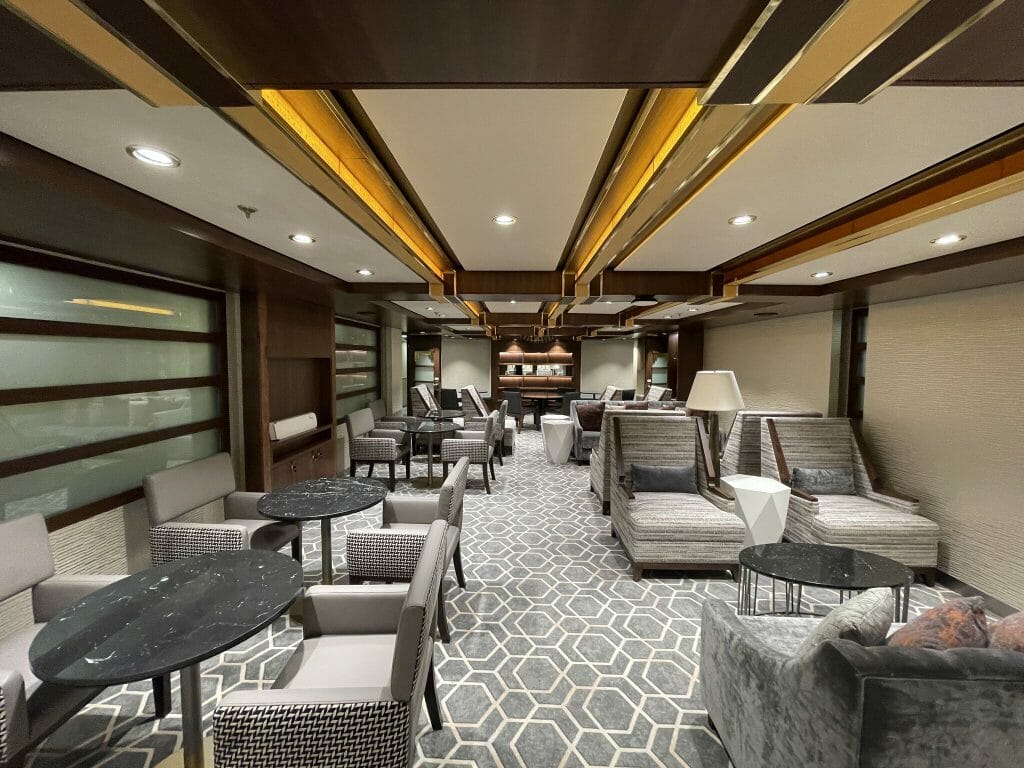 AROS Marine
CSI Founding Members, AROS Marine, have just launched their March Newsletter.
The newsletter filled with their upcoming events, review of their time on the CSI+ MSC Virtuosa Trip, as well as employee recognition. Take a quick look to see what's going on in their world! We'd also like to take this opportunity to with AROS Marine a very Happy 14th Birthday!
We're very much looking forward to Cruise Ship Interiors Design Expo Americas. As a CSI+ Member you get access to the tropical-themed Opening Party, the CSI+ Lounge, the CSI+ Breakfast hosted by YSA Design, and the CSI After-Hours event.
Thank you again for your continued support, and I look forward to seeing you all in Miami.
Best regards,
Claudia
Thanks for reading this month's CSI+ Member Bulletin.
We welcome you to share your story to be featured in the next edition.
Check our our other CSI+ Blogs here.