Welcome to March's CSI+ Community News!
March promises to be a very busy month for CSI+, with in-person networking events happening in both Southampton, UK and Miami, US, as well as a online session featuring JOI-Design, certainly a lot of opportunities for networking and knowledge sharing with the wider CSI+ community!
This month's round-up includes a fantastic piece from Ulster Carpets on the impact that clever floor design can have on interior design, information on Sestra System's partnership with Virgin Voyages, and the launch of a brilliant textile recycling initiative from Ege.
If you'd like to see your content included in the next round-up, submit your entry before the 25th of each month and my colleague Rich will take care of the rest.
CSI+ Community Stories
Meyer Werft
After already successfully delivering the sensational P&O Iona in 2020, Meyer Werft celebrated another milestone this month – laying the keel of P&O's upcoming vessel, Arvia. Due to be delivered at the end of 2022, the 570-ton block was placed in the world's largest covered shipbuilding dock in Papenburg and promises to be the start of a exciting year for all involved!
Meet the new member of the P&O family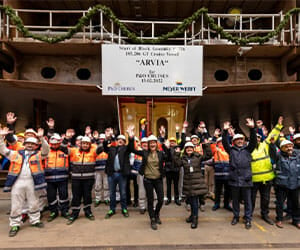 Sestra Systems
Virgin Voyages have teamed up with Sestra as they bring their unique IoT-connected dispensing solutions and sophisticated analytics platform on-board to help drive and deliver Virgin Voyages sustainability vision. Virgin Voyages created the first cruise line that is carbon neutral for its direct emissions footprint. In addition to shaking up how drinks are served, the Crew on-board Scarlet Lady use data directly from Sestra's platform to transform their entire beverage operation.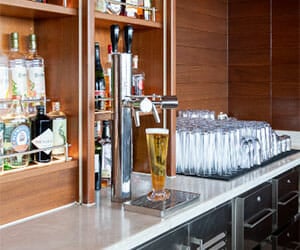 Ulster Carpets
Whether it's to help guests feel admittedly at ease when they board or to channel the excitement of the casino, it's impossible to underestimate the impact that flooring design can have on a space. In this latest blog from Ulster Carpets, they explore how, for truly creative design to succeed, bespoke carpet can provide that link for design schemes.
Capture the essence of your space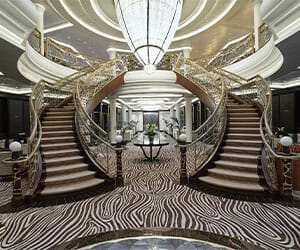 MJM Marine
MJM have launched their 2022 charity partnership with the Northern Ireland Air Ambulance trust. Regional Air Ambulance trusts are vital to the medical care for individuals across the UK and we couldn't be more delighted to shine a spotlight on this fantastic cause! Make sure to follow MJM's LinkedIn page to keep up to date with their latest fundraising efforts!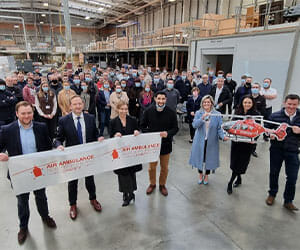 Ege
In this wonderful new blog, Ege explore the relationship between humanity and nature and how, in light of the pandemic, our yearning for nature has never been greater than it is today. Through exploring ideas of 'rough nature' and 'fine nature', Ege examine how you can use biophilic interior design in 2022. If you happen to be in Stockholm, Oslo or Copenhagen, be sure to check out their showrooms as well where you can organise a guided tour of the above!
Explore our relationship with nature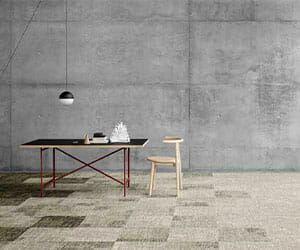 Do you have a new product you are launching in the coming months?
If you are a CSI+ Premium Member, we are offering you the chance to launch your products to the CSI+ Community.
Best of all, this is free to all participating companies, with places limited to just 10 companies. Reach out today to Claudia Gurr for more information!
Thanks for reading this month's CSI+ Members News!
As always, we love to hear from the Community, so feel free to comment on this post (or any of the posts!).
Don't forget that if you are a Premium Member or a VIP, you can submit your company's latest product announcements or news to be included in the Community Bulletin.
If you are currently one of our members on a basic subscription model but want to be included in a future Community Bulletin, you can reach out today to Claudia Gurr for more information.
Check out our other CSI+ Blogs here.