Panaz is one of Europe's leading suppliers of beautiful, high performance contract fabrics. Here Dafydd Watkins, Head of Global Cruise Sales, discusses how designers can successfully achieve the highest standards of technical performance, without compromising on aesthetics.
Whether designers are working in cabins or public areas, within the confined and challenging setting of a cruise ship, fabrics play an essential role in creating an inviting yet functional environment for guests.
Getting certified
The first consideration that designers should have when specifying for marine applications is ensuring they have been FR tested to the International Maritime Organisation (IMO) standard. This includes IMO7 (curtains), IMO8 (upholstery) and IMO9 (bedding).
To provide extra reassurance, and critical for European flagged vessels, you should look for textiles that have earned the WHEELMARK Modules B and D – the Marine Equipment Directive (MED) – which demonstrates a full audit process the manufacturer and products have undergone.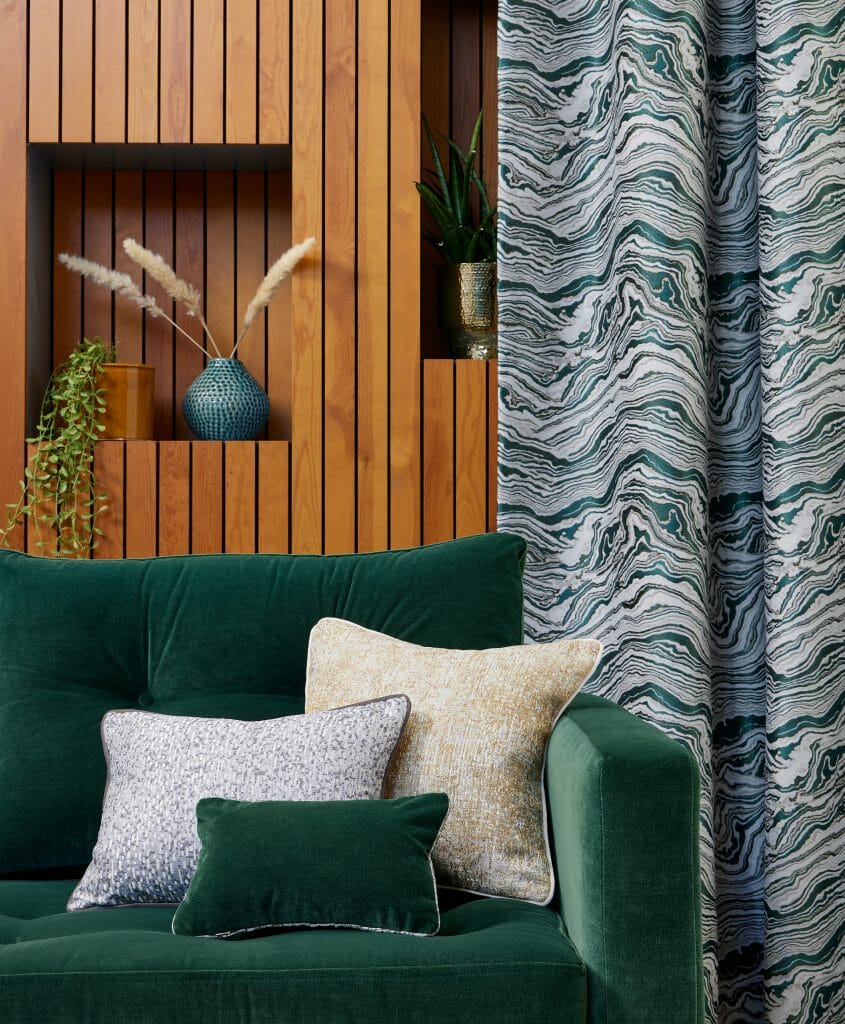 Module B certificates are product specific, and a Module D certificate shows quality-controlled production methods across an entire company. By specifying fabrics that have already been certified to this standard, designers can be confident of technical performance across all marine-based vessels.
Quality assurance
With such a high frequency of passengers using the ship each year, the abrasion resistance of the fabric is another essential consideration. Designers should ensure the fabric has a high Martindale Rub, which demonstrates the fabric's resilience and longevity.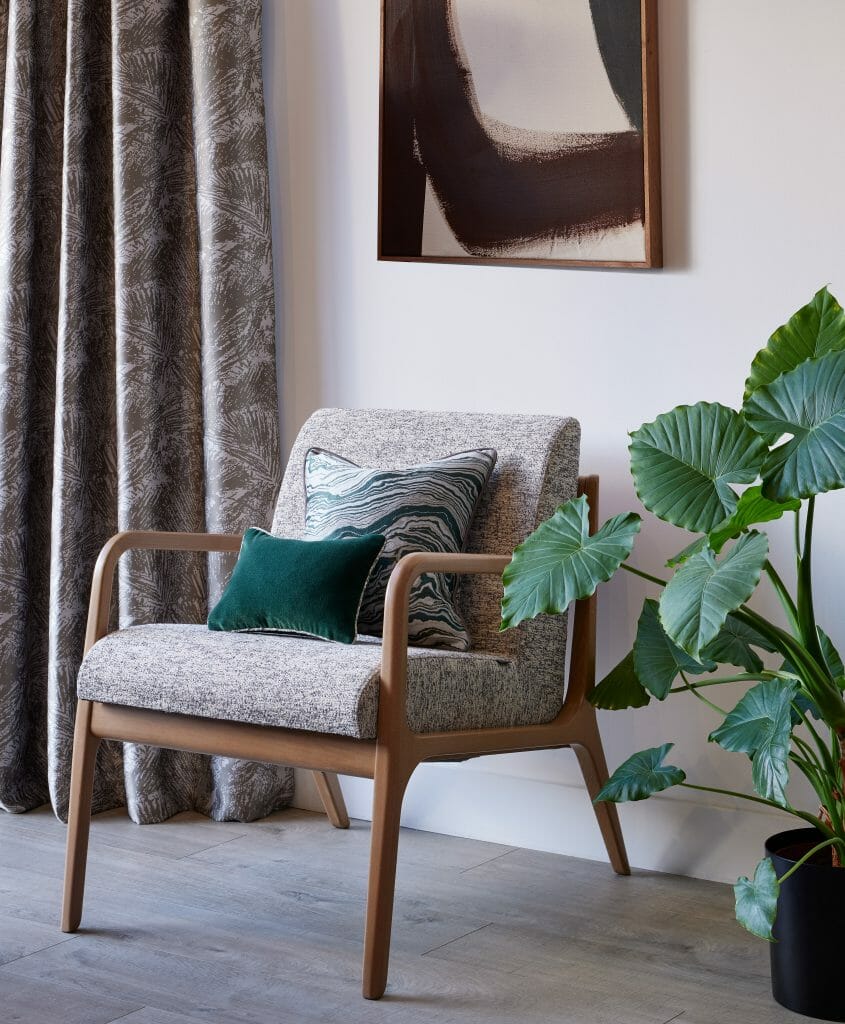 Improved hygiene
Stain resistance is also an important consideration. Designers should choose solutions that repel oil-based food products and proteins, which are the most difficult stains to remove. This not only protects the longevity of the fabric, but simultaneously helps to streamline cleaning routines for crew members.
With close living quarters and communal spaces increasing the frequency of group contact, ensuring guests are protected from bacteria and contagious viruses such as Norovirus is also extremely important. A range of Panaz Fabrics contain our patented anti-microbial coating. This, invisible protective layer, which kills bacteria and viruses immediately, does not diminish throughout its lifecycle. With over 700 crew and 750 passengers taken ill in 2020 alone with Norovirus, these extra levels of protection minimise risk of lost revenue.
Aesthetics
Whilst ensuring the technical performance of the fabric is paramount, this doesn't have to be achieved at the compromise of aesthetics. By partnering with Panaz, a fabric manufacturer that combines design-led approaches with a specialism in technical superiority, designers can ensure they meet the challenging requirements of cruise environments, whilst creating inspiring and comfortable spaces for guests.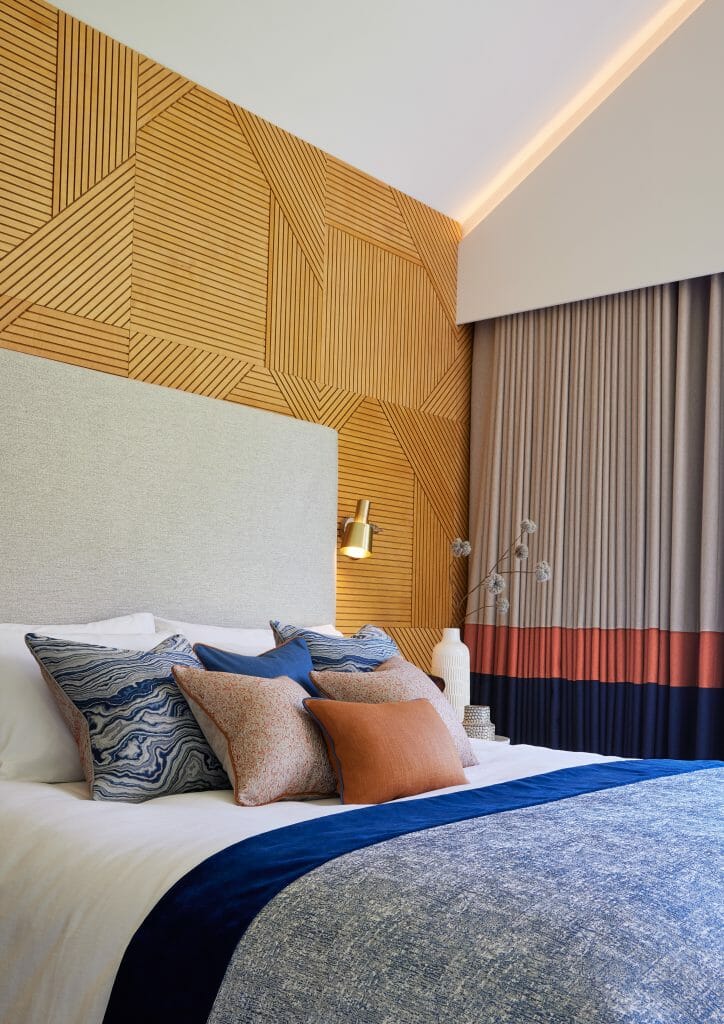 This includes our new signature jacquard curtain fabric, Meridian, which features four contemporary designs in five distinctive colourways, and Folia, our latest velvet upholstery collection, which is also available in five opulent colourways.
Whilst design is crucial for us, we also understand the importance of assured lead times, which is why we continue to keep one of the largest stock holdings of IMO-certified fabrics in Europe, to ensure we can respond immediately to your requirements. Over one million metres of stock is held at our UK headquarters, ready for next day dispatch across the world.
I will be attending this month's Cruise Ship Interiors Expo in London. To arrange a meeting and find out more about out extensive portfolio of contract fabrics for the cruise sector, please email me at dafydd.watkins@panaz.co.uk.
For further information on Panaz, visit http://www.panaz.com/en or call +44 (0)1282 696969.