Welcome to the June CSI+ Community Round-up!
Wow, it has been a month since we were in Miami at Cruise Ship Interiors Expo America…
Firstly, I just want to say a HUGE thank you to our amazing members Dauerflora, Chelsom Lighting, Bourne Group, Forbo Flooring, JANUS et Cie, Gervasoni and We Are Light that supplied products for the CSI+ Lounge designed by YSA Design.
I think we can all agree that it was a beautiful space!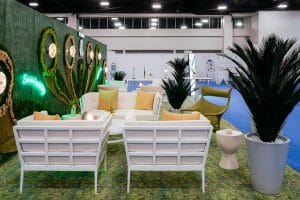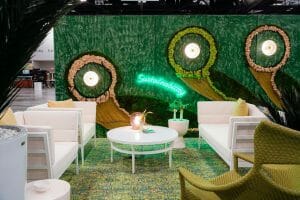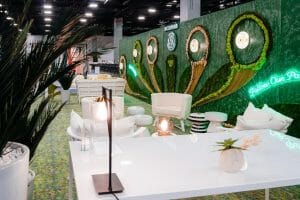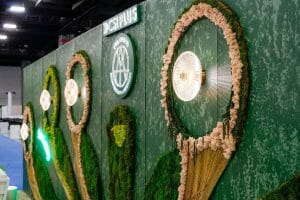 CSI+ Community Stories
This month, Studio DADO is serving up their takeaways from CSI, MAKINEN is streamlining refurbishment projects, and Waterbury is talking ADA compliance.
Also featured were MJM Marine's new contract onboard Marella Discovery and the christening of Disney Wish.
MJM Marine
NEWRY-based cruise ship outfitter MJM Marine has been awarded a multi-million-pound contract with Marella Cruises, for significant refurbishment work onboard Marella Discovery.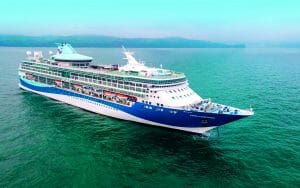 Studio DADO
Studio DADO joined us at Cruise Ship Interiors Expo America last month, and they brought with them some delicious DADO Gelato. Truth be told, the frozen treats facilitated a lot of great conversations with people from across the industry.
Why not take a look at their five big takeaways from the show…
Studio DADO serving up insights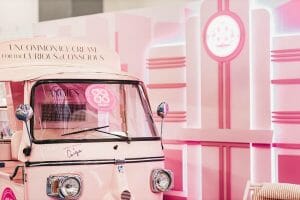 Waterbury Bathroom Accessories
ADA compliance is a top priority for cruise lines at the moment, so much so our next Community Networking Hour is dedicated to it.
One CSI+ Member already offering ADA compliant bathroom accessories is Waterbury. Waterbury offer a range of ADA compliant grab rails that are not only functional but also match with beautiful design schemes.
Get ADA compliant with Waterbury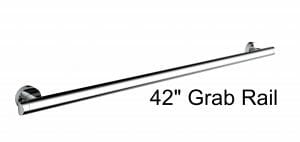 MAKINEN
Ship interior refurbishments must run as smoothly, efficiently, and transparently as possible. That's why MAKINEN has instituted the MAKINEN Way, which fully optimizes the use and purpose of every area, resource, and function: everything from financials, streamlined material selection & sourcing to warehousing, logistics, and the constant quality control.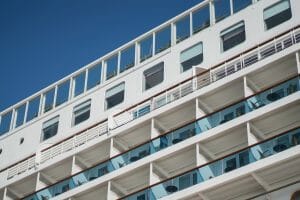 Disney Cruise Line
Disney Cruise Line officially christened its fifth ship, Disney Wish. The magical ceremony even featured appearances from beloved characters from Disney, Marvel, Star Wars and Pixar.
If you haven't yet taken a look at the beautiful interiors onboard Wish, you really should as it is something quite special!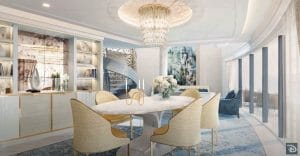 Thanks for reading this month's CSI + Members News!
As always, we love to hear from the Community, so feel free to comment on this post (or any of the posts!).
Don't forget that if you are a Premium Member or a VIP, you can submit your companies latest product announcements or news to be included in the Community Bulletin.
If you are currently one of our members on a basic subscription model but want to be included in a future Community Bulletin, you can reach out today to Claudia Gurr for more information.
Check out our other CSI+ Blogs here.
See you at the Community Networking Hour…
Register now for our next Community Networking Hour on the 21st of July at 2:30pm BST.
This month's theme is Cruise Design with ADA and Accessibility in Mind – with conversation starters in place to allow us to explore this important topic, sharing knowledge, insight, and the latest innovations.