Welcome to you January CSI+ Round-up where you'll discover who the new Members of your Community are, be able to read Members News and content, and find resources to better your industry knowledge and improve your CSI+ Membership. Our events can be found on the homepage.
As always, we'd like to take this opportunity to welcome our newest Members, DAMPA!
Since 1951, DAMPA has been the preferred choice for high quality suspended metal ceiling solutions both ashore and at sea. The DAMPA way is rooted in innovation, tradition and renewal.
Do you know someone who would benefit from the CSI+ Community? Get £100 CSI+ Credit for each successful referral!
We'd also like to welcome our newest VIP Members!
CSI+ Community Stories
Formica
Formica Group invented high pressure laminates in 1913. Pioneers by definition, the iconic Formica® brand represents the quintessence of laminates.
The Formica Laminate Collection is a sophisticated and inspiring range of 120 plain colours, 25+ Colors, 81 timeless woodgrains, and 62 authentic patterns that pays homage to Formica's roots as experts in colour and material design. A variety of innovative finishes complement these decors, resulting in beautiful and long-lasting surfaces. This is the complete toolbox for your next design project.
Product features include…
Innovation reflecting global trends
Available in standard and compact grade laminate
Hard wearing and durable
Highly resistant to: water, chemicals, abrasions, scratches, colour fading and stains
Ease of cleanliness and maintenance
Cost effective with long life expectancy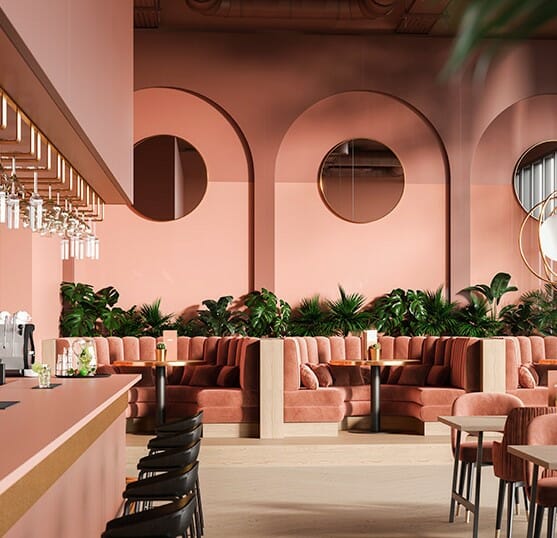 AROS Marine
AROS Marine recently completed the interior design of the MV HONFLEUR. During the 19-month project, a team of 60+ was responsible for all of the ship's public spaces, cabins, and crew areas.
Project Scope:
Cabins: Crew, Officer, Owner, Capt. Class, Passenger, Disabled, Family, DeLuxe & Suites.
Public zones: Full DK7 and DK8
Other areas: Crew Mess rooms, Linen-Store, Lockers, Gym, Sickbay, Jail Zone, Corridors, Wheelhouse.
Works completed:
Walls – preparation, top coverings, panels, window boxes.
Flooring – carpets, vinyl, tiles installation.
Ceiling works – substructure repair, structure installation, ceiling panels, gypsum installation.
Furniture – fixed furniture: Sofas, tables, counters, bar, shelves, etc.
Staircases – floor covering, handrails supply, and installation.
Public toilets – full installation with plumbing works and accessories.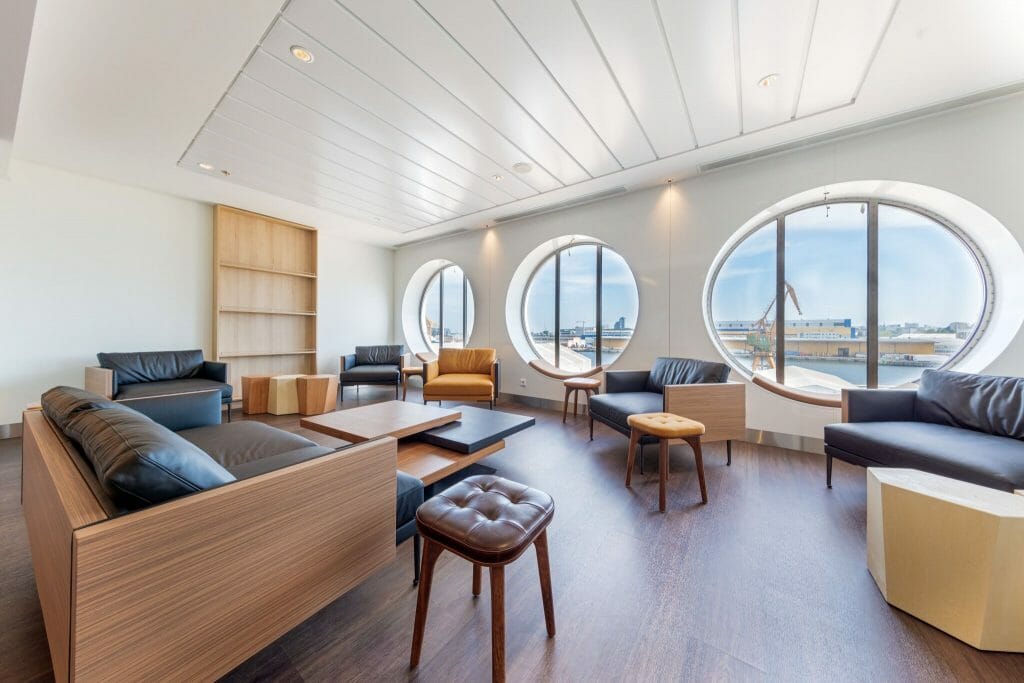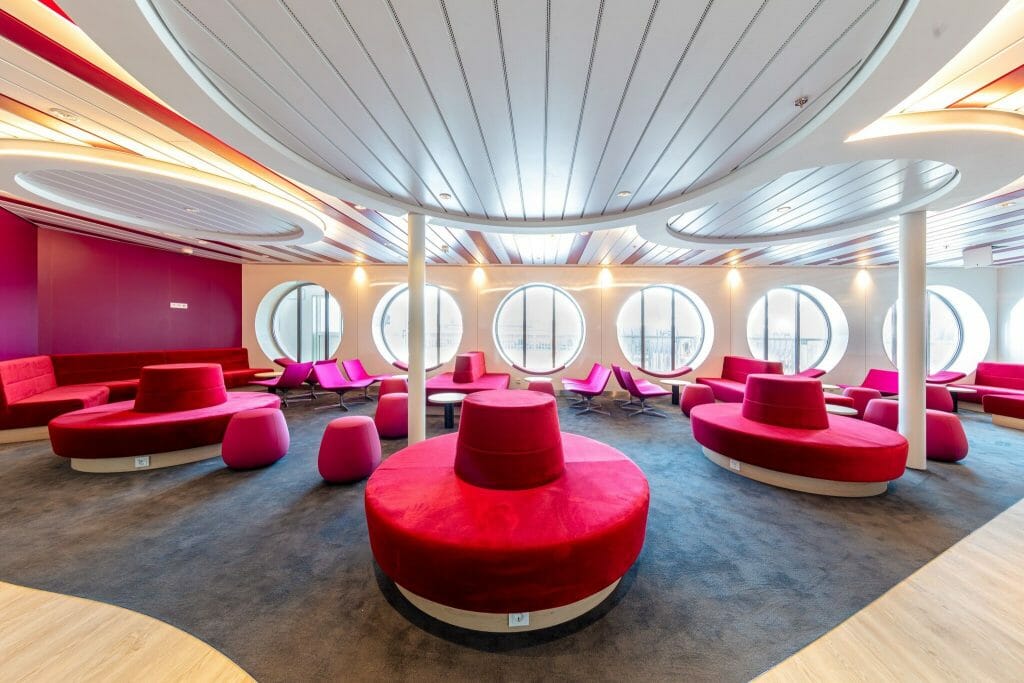 Cristallux
Cristallux's own Olaf Schindler had an interview with RTL Z, giving great insights into their production and how bespoke lighting fixtures are constantly made from scratch!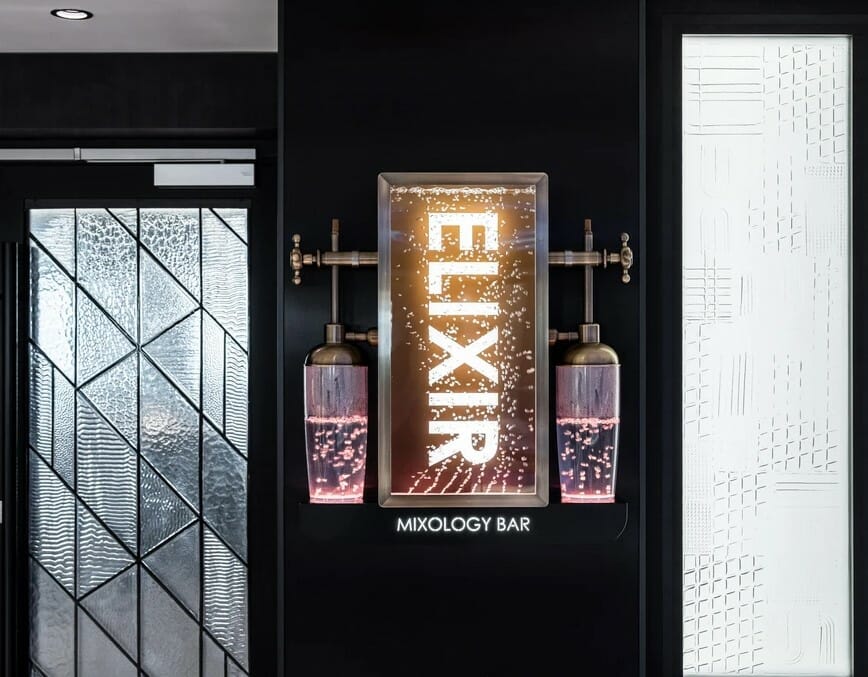 Cruise & Ferry
Cruise & Ferry will publish the Spring/Summer edition of Cruise & Ferry Review in March, followed by the annual Cruise & Ferry Interiors in June, the Autumn/Winter issue of Cruise & Ferry Review in September, and Cruise & Ferry Itinerary Planning in November.
To offer their perspectives on all the issues, numerous senior executives from the passenger shipping sector have already signed up! Keep your eyes peel for this one!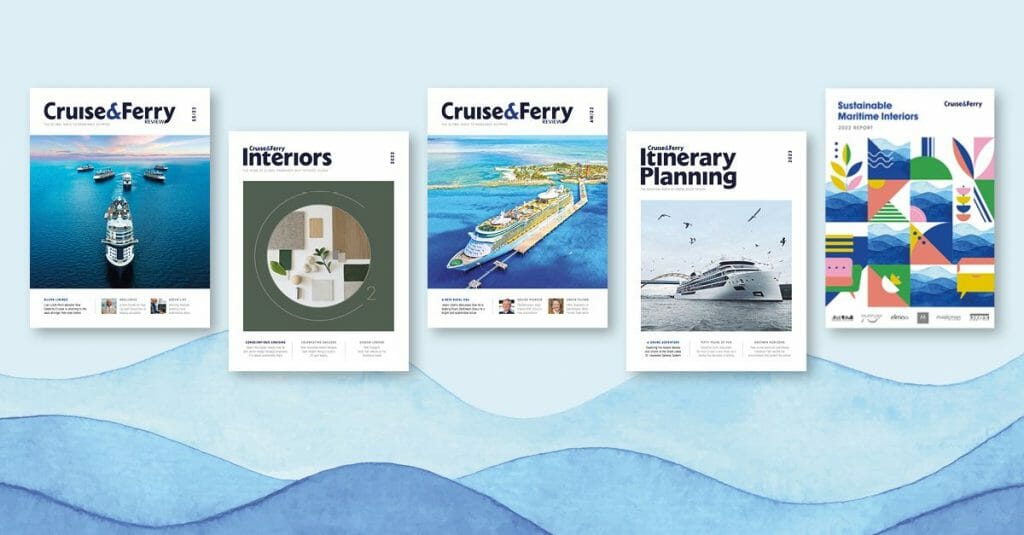 Trimline
Following the launch of Trimline's business management App (TAPP) in 2021, the interior outfitter has been further developing the App with the launch of a new 'defect tracking module' which gives greater visibility and accuracy to the Trimline team and their clients during ride-on squad works.
Trimline Co-Owner and TAPP developer Nick Farrell explains that "TAPP runs our entire business, from the initial inquiries and estimates to procurement, booking resource, drawing control, furniture, fixtures and equipment (FF&E) photos and full project management."
"As we highlight a business or project process that could be improved, we set about developing a module within TAPP to make it more accurate and efficient for both our team and our clients. Defect planning and tracking was one such area that we recently highlighted for development" Mr Farrell added.
The 'defect tracking module' allows survey teams and clients to log all defects in one place with quality images. This helps Trimline to plan which trades are needed and how to best utilise their time on board. Once the team is onsite, they and their clients have full visibility of defect tracking data and before and after photos, allowing tasks to be signed off without being physically present.
In between ride-on squads, Trimline's clients are also able to simply photograph and log defects into TAPP as they are spotted for future ride-on squads works, which they are finding extremely useful.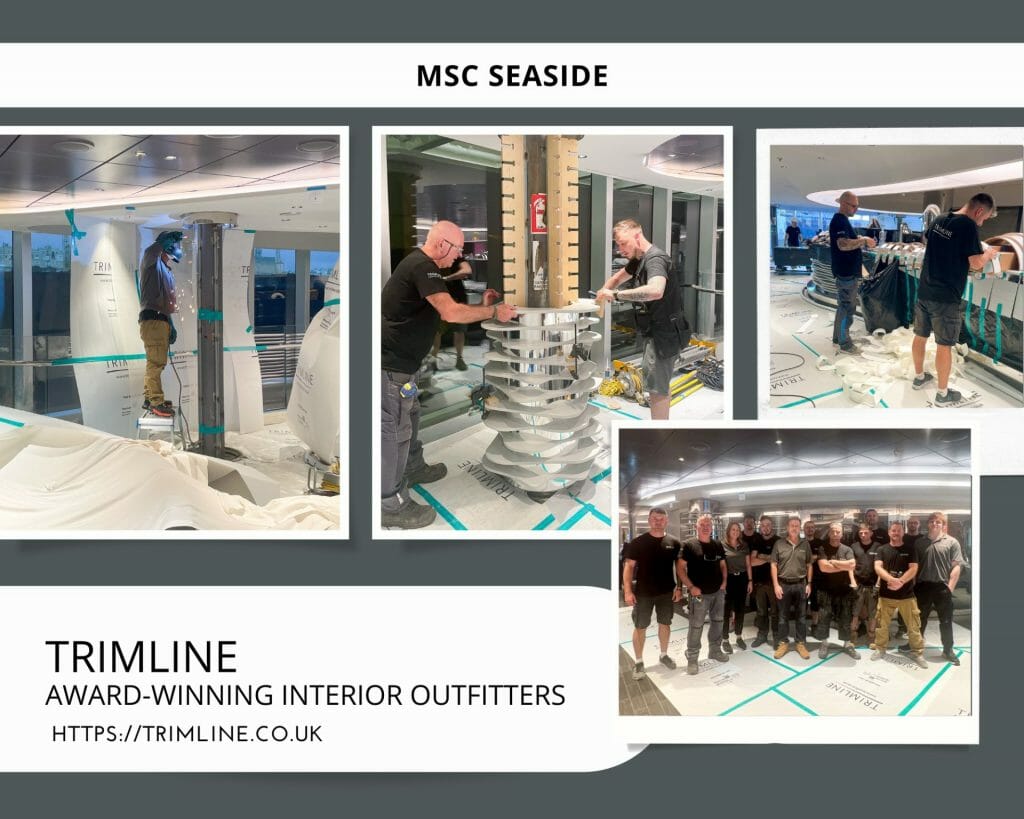 Bromic Heating
Bromic Heating was featured by Courtney Thompson in CNN Underscored as one of the 32 essentials you need to keep entertaining outdoors this Winter!

'If you're looking for a foolproof outdoor heating solution, Bromic is the best of the best to invest in. This wall- or ceiling-mounted heater, for example, emits a saturating heat in both outdoor and semi-covered spaces that will have your guests ditching their jackets in the middle of winter.'
Congratulations to Bromic and the team!
32 ESSENTIAL YOU NEED THIS WINTER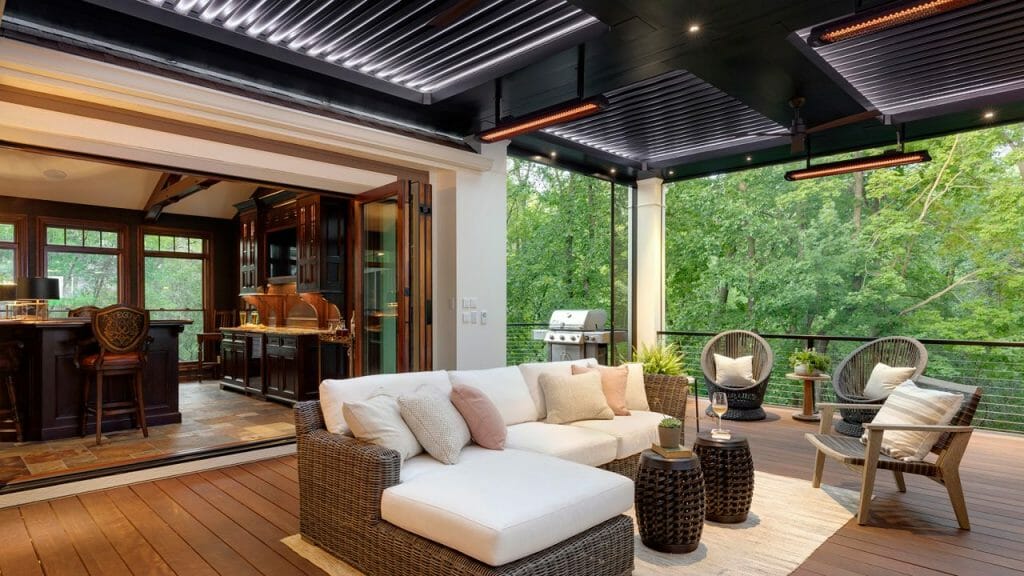 Kvadrat
Knit! by Kvadrat is a series of work by 28 different designers exploring the potential of knitted textiles by Kvadrat Febrik.
Designers have been chosen from across the world to create pieces with Kvadrat Febrik textiles as the protagonist. Knitted textiles are three-dimensional constructions with form-shaping abilities that open up a world of material possibilities. They provided the perfect canvas for the designers to push at the boundaries of what can be achieved within their respective disciplines.
Selected by curators Anniina Koivu, Jeffrey Bernett, Johanna Agerman Ross, Njusja de Gier, and Renee Merckx, each designer was chosen for their curiosity in experimenting with materials, form and colour, with many operating on the border between industrial design and craft.
The digital exhibition features all 28 works displayed around Kvadrat's headquarters in Ebeltoft, Denmark, transforming the space into an online gallery. On a dedicated microsite, viewers will be able to virtually walk through the exhibition and see each design 360 degrees, accompanied by the designer who takes the viewer through their inspirations and design process.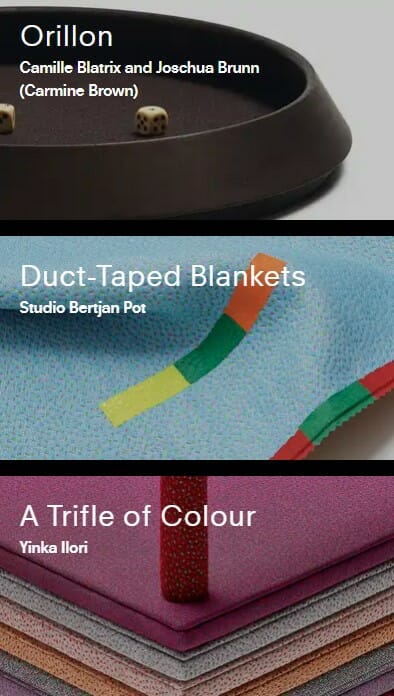 Dansk Wilton
Dansk Wilton, in collaboration with the signage and branding specialist, Modulex Group, have found a way to turn their RE:SHAPE material, based on carpet waste, into architectural signage!
Through pilot projects and partnerships, they looked for possibilities of transforming carpet waste into new interior design solutions keeping the material in the world of interiors.
Their goal is that ReBond will replace the virgin acrylic material that is currently used in large quantities in the signage industry.
Watch how carpet waste becomes architectural signage solutions their video!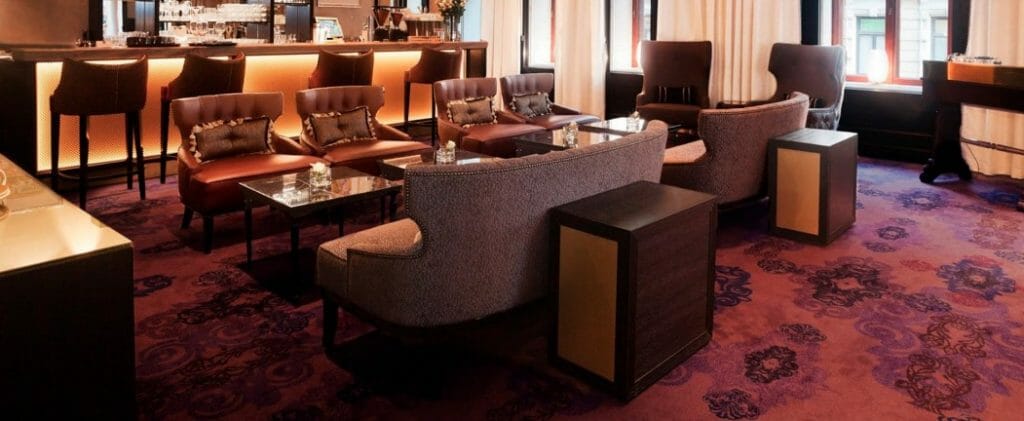 Thanks for reading this month's CSI+ Members News!
As always, we love to hear from the Community, so feel free to comment on this post (or any of the posts!).
Don't forget you can submit your companies latest product announcements or news to be included in the Community Bulletin.
Check out our other CSI+ Blog here.