Welcome to the December CSI+ Community Round-up – Christmas Edition!
First of all, we want to say a big thank you to all our Members and VIPs who have made 2022 a year to remember! From our Miami show to our Hamburg event to the most successful CSI Europe Expo, each member has truly made a difference to our community. To you – cheers!
Of course, we also want to give a warm welcome to all of our new members: Artlink, Sunbury, Fluidity AR, Edmund Bell, Orb Studios, Hotel Art Group, Madden Marine, Regenasa, and CM Contract!
Don't forget to join the CSI+ LinkedIn group – you'll be able to stay up to date with the latest news, and I welcome you to share your case studies, projects and new products into this group, too.
CSI+ Community Stories
Taylor Made Designs
Taylor Made Designs is one of the UK's leading suppliers of bespoke corporate uniforms and merchandise. With over 27 years of experience, their fully managed 'One Stop Shop' service is tailored to meet the individual needs of each client, ranging from 100 up to 25,000 wearers.
This month, it was put to the test, when Taylor Made Designs was appointed to supply uniforms for Ambassador Cruise Line's second ship, Ambition's onboard crew.
Taylor Made Designs provided a single point of contact for all uniform requirements, dressing everyone from front of house staff and deck crew to galley teams and engineers.
After a successful completion, Taylor Made Designs is already working with Ambassador on new uniform product designs for crew who will work on Ambition when she takes up the mantle next Spring as a commercial passenger service.
To read the full article, please see…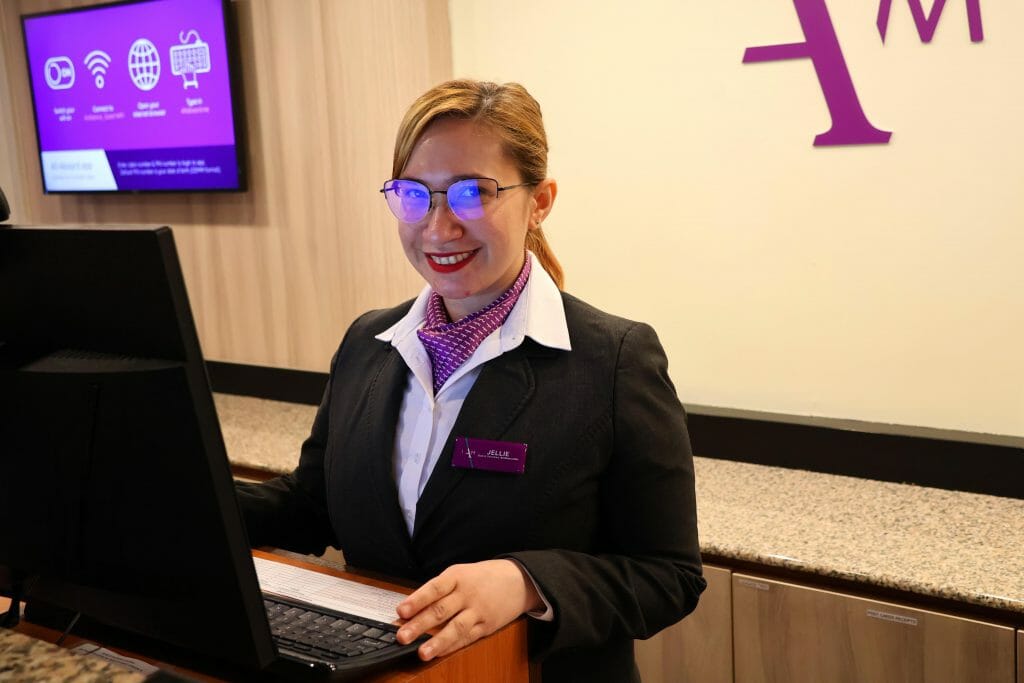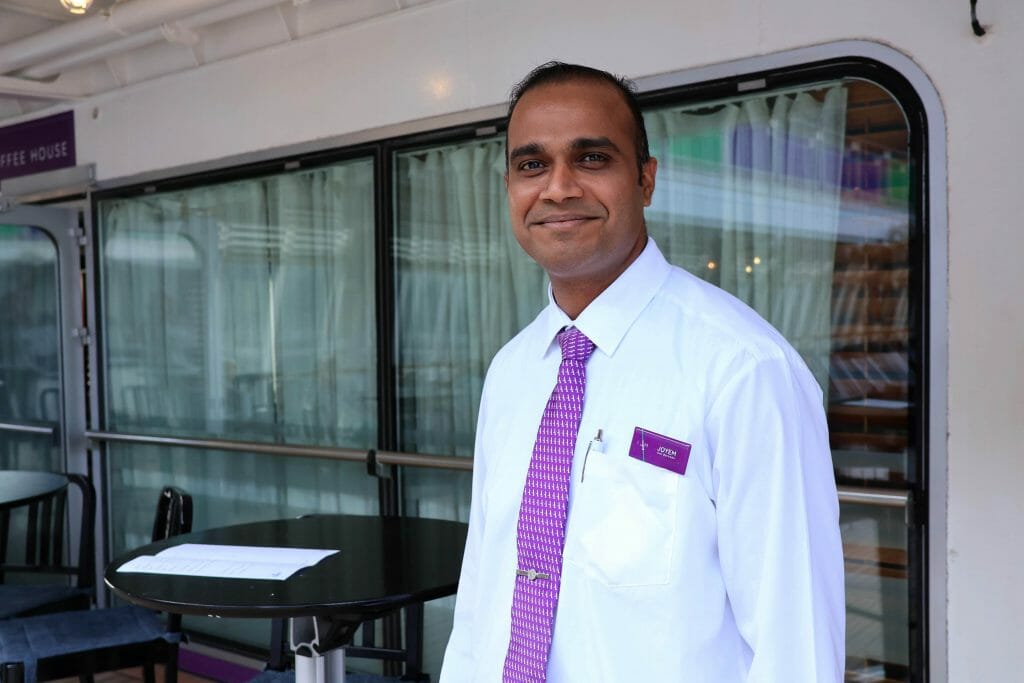 Marine Interior Images
This month, we interviewed Alexander Rudolph, owner of Marine Interior Images. With specialties in architecture, interior, industrial and corporate photography, Alexander discusses his previous projects, cruise interior design trends over the years, and his gorgeous, gold-standard images.
"Gia: I heard that you attended our first cruise ship interior design show in Barcelona. That makes you a CSI+ OG!
Alexander: Yes, I decided to stop waiting for requests from suppliers and go to my next ship with the knowledge of what the cruise industry needs. So I went to Barcelona in 2019 and was immediately hooked. This community was just amazing. It felt like a family. It was so easy to strike up a conversation, whether it was with a small subcontractor, the head of an architectural firm, or a cruise line executive. I almost never got a strict no when I asked about the need for images."
To read more on Alexander's life, what his last meal would be, and his amazing photographs, please view…
MARINE INTERIOR IMAGES INTERVIEW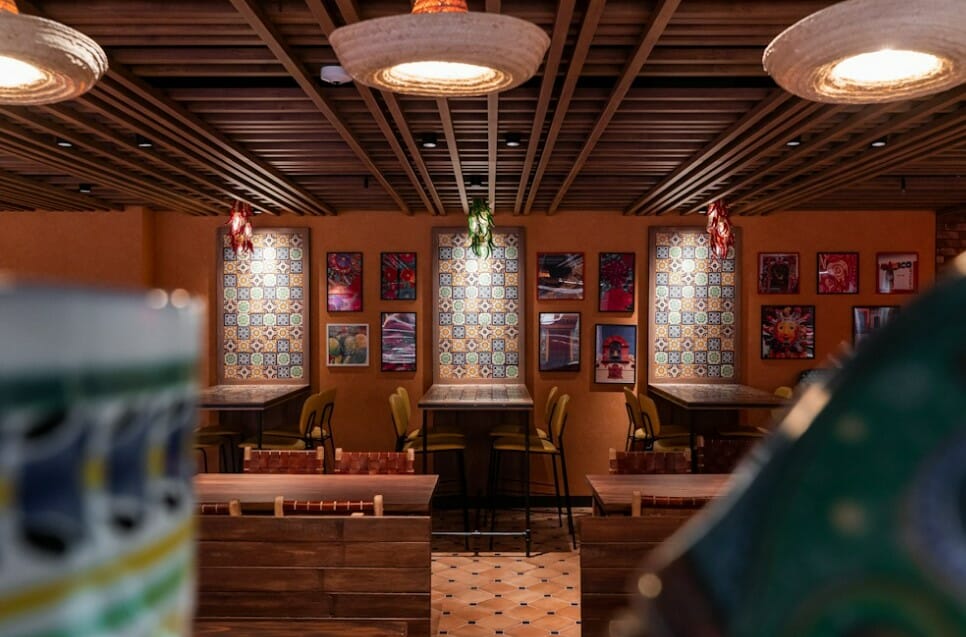 LEDS C4
LEDS C4 is a Spanish-based lighting company established in 1969 that designs specific products and services to meet the needs of the Marine industry. The lighting specialists are made up of a great team of people who share one goal: to explore the infinite possibilities of light and its applications to improve our lives from all perspectives. Their newest projects are, not one, but two product collections, namely IRIS and GAMMA.
IRIS is a lighting solution that can be adapted to suit the different settings on a cruise ship. Nothing is impossible for this collection, as it manages to blend in perfectly in each setting, adopting the necessary form in the right place. Its endless combination options and the modular nature of its light source are the standout features of this range, which delivers strong technical performance in a highly decorative housing.
Quick Facts
2 modules with different powers
Diverse accessories
Choice of 5 diffusers
Maximum versatility
Shapeable light
GAMMA is a wide collection of LEDS C4 luminaires, with multiple formats that are notable for their excellent finishes and great versatility. Featuring modern, compact lines, it is an extensive series of reading wall lights with a wide variety of shapes and finishes that adapt to different projects. With a choice of either a square or round base, with or without lampshade and either recessed or surface, the Gamma collection offers more than 60 possibilities.
Quick Facts
Completely Versatile
60 possible alterations
Versatile
Products in this collection can last up to 50,000 hours, e.g. Mix&Match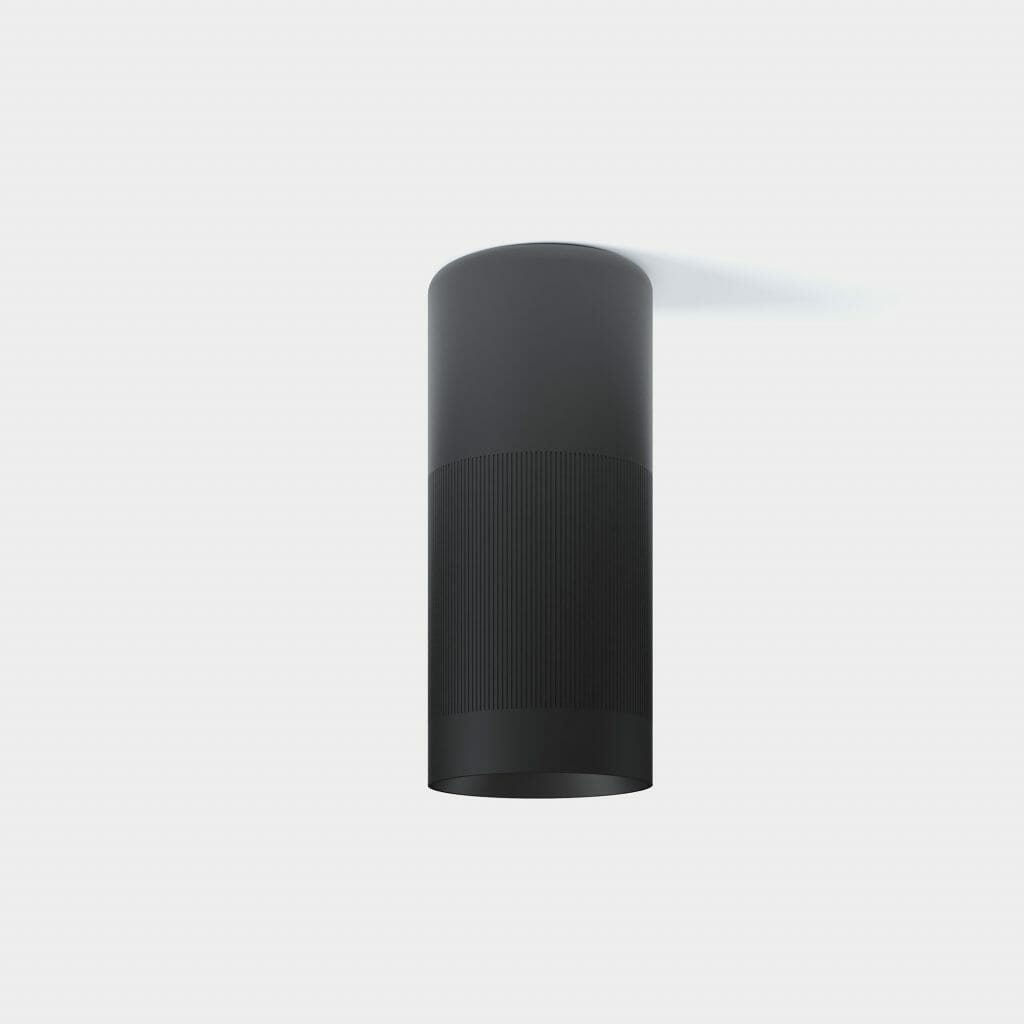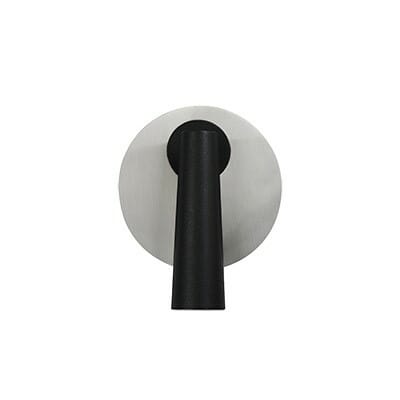 Edmund Bell
Edmund Bell is a leading supplier of fabrics and accessories to the commercial, institutional, and domestic interiors markets, who has recently showcased their extensive range of fabrics at HIX, as well as two brand new products made from recycled materials.
With sustainability being the topic on everyone's mind, Edmund Bell has vowed to be a part of the Climate Pledge. They stated that 'Humans use approximately 1.2 million plastic bottles per minute, with only 56% of these being recycled', and so, they have launched their new REPREVE range addresses this issue. The fabrics are made with high-quality fibres woven from 100% recycled materials, including post-consumer plastic bottles and pre-consumer waste. Using recycled polyester instead of virgin polyester reduces carbon emissions and gives plastic bottles a second chance at life, and helps preserve the oceans and landfills.
Being a signatory to The Climate Pledge demonstrates Edmund Bell's commitment to sustainability and taking action to reduce its environmental impact; working together to solve the climate crisis and the challenges of decarbonizing our economy. The company in its entirety is working hard to ensure it is doing everything possible to achieve its sustainability and environmental goals, including new product development and other business processes.
This includes over 80% of the product range being now recyclable, with the goal of increasing this number year on year; and ensuring that textile waste is recycled and remade into other products, used in the flooring industry rather than being sent to landfills! Talk about going green.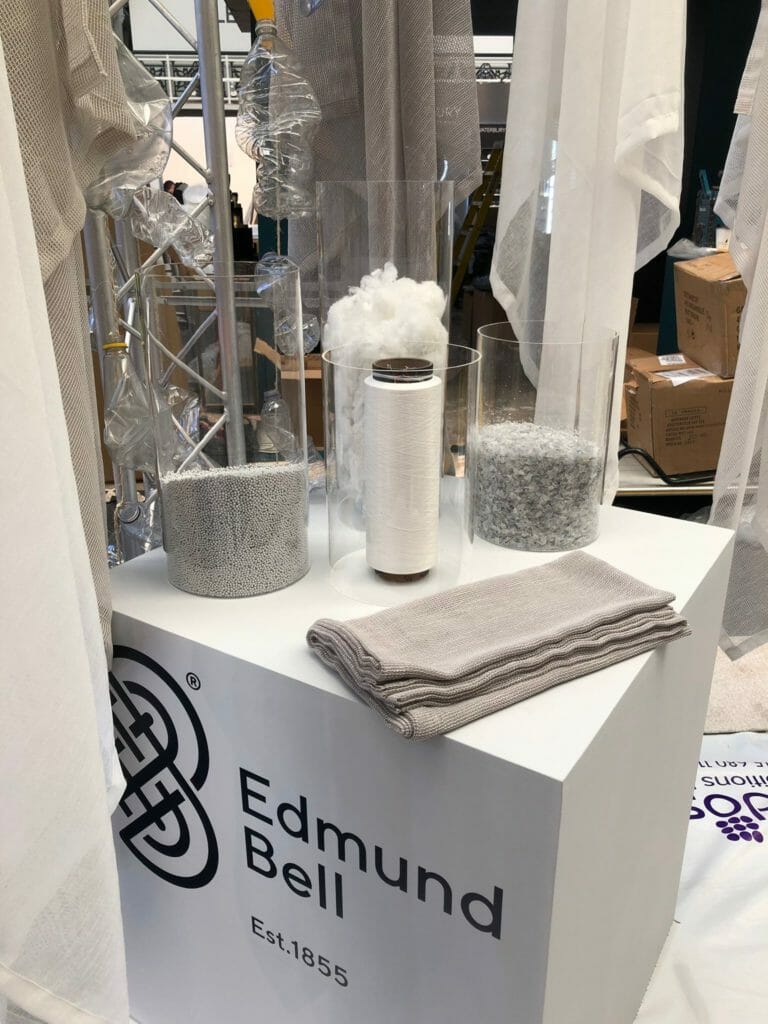 Trimline
Given the short turnaround times for maritime projects, it is essential to acknowledge how pivotal logistics are in the marine outfitting industry. Having the right materials arrive at the right time and in the right order can mean the difference between a project being successful or unsuccessful.
Although many businesses and courier companies provide their own tracking services for shipments, these can have drawbacks, the most notable of which is that they frequently track the vehicle rather than the actual goods.
To address these issues, Trimline was searching for a more efficient option. They wanted to be able to track everything, from the moment it left the security of their warehouse to the moment it boarded the ship—every pallet, every box, and every exquisite piece of joinery. Initially, Trimline considered only about tracking the high-value items at first, but they quickly discovered that this wouldn't deliver the outcomes they desired.
And so this year, they started working on a logistics tracking system in an effort to rectify any logistical problems. Now, every piece of a shipment receives a tracking tag that is connected to their TAPP management system. Even better, because of the interconnected nature of their TAPP system, the Trimline team can see the most recent location of each pallet or site-box and then view the items inside it, including commodity codes and values, with a single click. Additionally, they made this constantly visible to their clients, ensuring clear communication between customer and trade.
The system is also smart enough to notify the appropriate project team when a package unexpectedly stops moving for a period of time, and when a tracked item enters a specific area! Great work Trimline!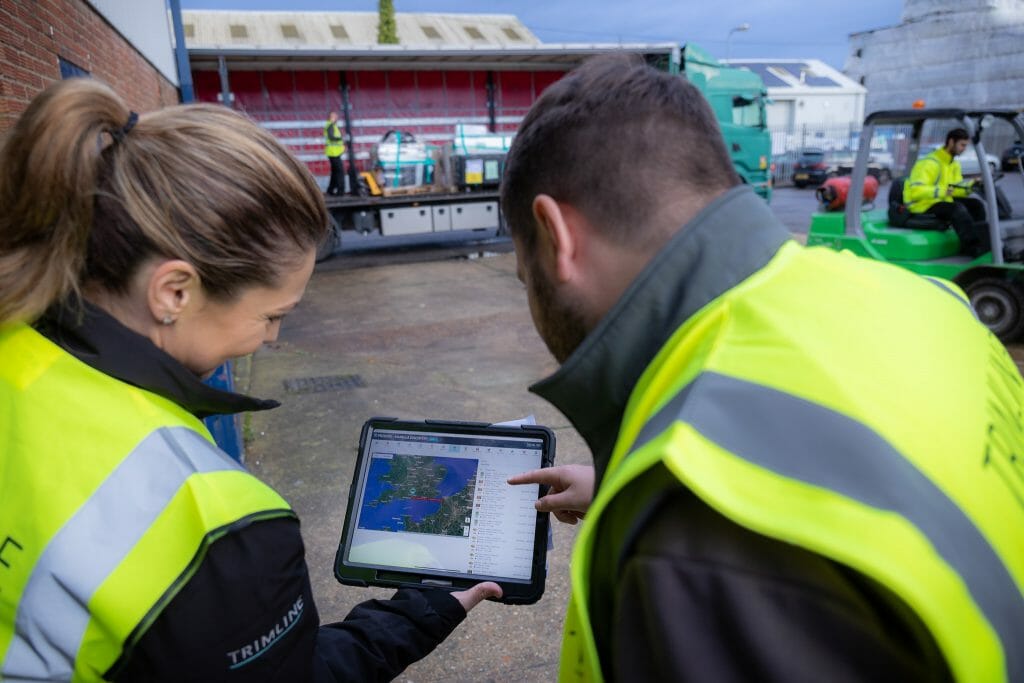 Bolidt
At Cruise Ship Interiors Expo Europe this year, we had an astonishing amount of immersive, vibrant stands, but one really stood out from the crowd…Who would have thought Bolidt would give Build-a-Bear a run for their money!
In their already sprightly stand, Bolidt organized a limited edition session: The Bolidream x Bear edition!
Visitors of their stand were encouraged to feel, pour and explore the endless possibilities of Bolidt resin-based materials, by creating a one-of-a-kind bear for your home. A creative and interactive session to learn everything about Bolidt's liquid plastics that result in innovative outer and inner decks of ships.
To see what the participants (CSI+ Included*) created, please click…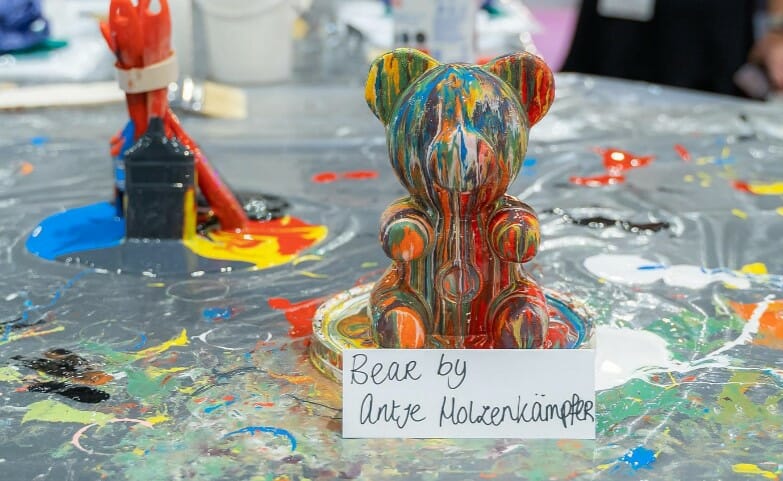 C&C Marine
A historic Vicenza firm, Studio TRED, which specialises in artistic and decorative signage and has recently joined the C&C Marine family, and was formally welcomed at their stand in Cruise Ship Interiors Expo in London.
C&C Marine has expanded and completed its offering in the creation and installation of all on-board signage, specifically for cruise ships thanks to the knowledge and production capacity of Studio TRED!
Passengers on cruise ships today have higher expectations, and this occurrence inevitably affects the culture onboard. Being able to move around easily and being in carefully designed environments are two essential components of the market. C&C Marine is always very attentive to changes in the market and, in this way, boosts its offering in the decorative and artistic part of the on-board signage.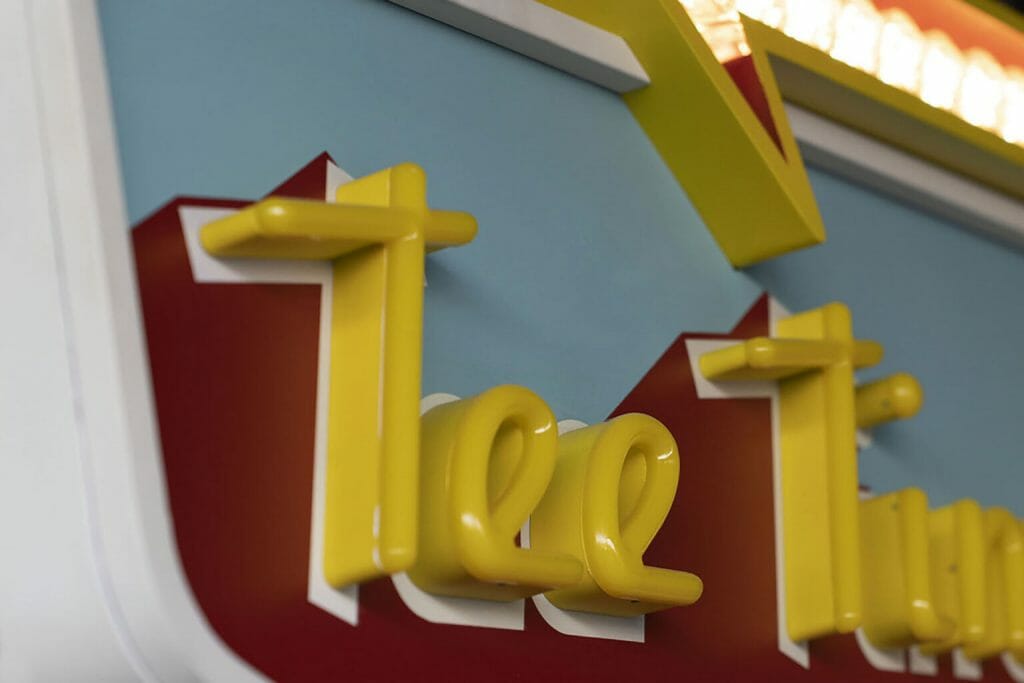 AROS Marine
Winners of CSI Award – Best Refurbishment of the Year, AROS Marine, recently produced a short episode on their efforts to help sustainable practices.
"We do a lot of ship refurbishment projects, so here we try to preserve everything we can. For example, when refurbishing armchairs, it is not necessary to completely replace it with a new one, but it is possible to refurbish the hull and replace the upholstery, which means less waste and discourages mass production."
The business takes pride in having well-defined, precise business goals because they lead to more accurate planning and indicator tracking, which further reduces errors and boosts productivity in identifying and solving problems. This all has an impact on waste reduction, which translates to less overuse, fewer leftovers, less driving, and less flying. Their lean business practises enable AROS Marine to decrease waste, identify problems, and find solutions; they also pave the way for a more sustainable future!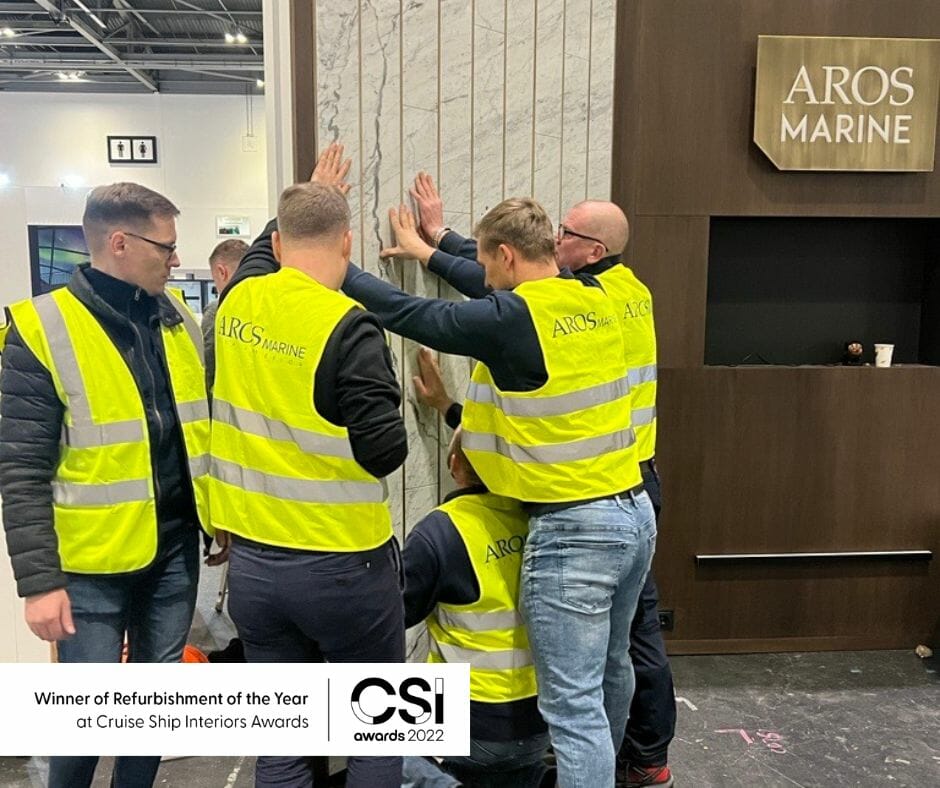 Thanks for reading this month's CSI+ Members News!
As always, we love to hear from the Community, so feel free to comment on this post (or any of the posts!).
Don't forget you can submit your companies latest product announcements or news to be included in the Community Bulletin.
Check out our other CSI+ Blogs here.