CSI+ Supplier Membership Information
Welcome to CSI+!

This page provides you with all the crucial information about your Supplier CSI+ membership. We suggest sharing this page with anyone who will use the membership so they understand what's included and how to make best use of the benefits.
If you would prefer to have a call with the CSI+ team to go through the membership information in more detail, please book one in here: Book Here.
We're happy to help!
What is a CSI+ supplier membership?
CSI+ Supplier membership is for forward-thinking professionals working within the cruise interiors sector. CSI+ membership gives VIPs the power to search and source suppliers, share their expertise in the sector, keep up-to-date with the latest trends and grow their professional network. For suppliers, it gives visibility, promotional support, a growing network and a place to learn about the industry.
What's included in a CSI+ Supplier Membership?
Company-wide membership
CSI+ Supplier membership is for the company not for an individual. Anyone from your organisation can book onto events and make use of the benefits outlined below. If you would like to add someone else from the company to our mailing list please email nikita.cliff@elite-exhibitions.com or register to join our mailing list here: sign up to our show newsletters (cruiseshipinteriors-expo.com)
In-person networking events
Access to our exclusive in-person networking events and socials which include cruise ship tours and networking lunches,  design studio tours, parties, exclusive Q&A's with cruise design leaders and more! Through regularly attending these networking events you will have the opportunity to establish a network, build valuable relationships with fellow members, increase your brand reputation, and discover opportunities for collaboration and of course learn!
Immersive online networking and learning opportunities
Connect with like-minded professionals and experts in the industry through our dynamic online networking and educational events, fostering invaluable connections and knowledge exchange. The unique and engaging online event platform Remo allows us to connect individuals from across the world. 
Access to a private members promotional LinkedIn group
Get exclusive access to a private community on LinkedIn. Engage and connect with other Cruise Ship Interior professionals, share your content and get regular updates about the achievements from other fellow cruise ship interior professionals.
Tailored brand awareness & promotional support
Work closely with the CSI+ team to promote your content on a regular basis and get exposure of what you and your company are working on to the wider network.
Company profile in the Cruise Ship Interiors directory
Create your company profile to let the community know who you are, what you do and what you're working on. CSI+ is here to make your life easier, after all!
Exclsuive access to private events at Cruise Ship Interiors Design Expo
As a CSI+ Premium Member you can get CSI+ Show Passes (worth $199 each) which will give you access to:
★ An invitation to the show's Opening Parties in Miami & London
★ An invitation to CSI+ Networking events
★ An invitation to drinks receptions at both shows
★ An invitation to the CSI Awards in London 2023!
Product catalogue listings
Showcase and promote your companies products through our product catalogue, the exclusive place where cruise lines, designs studios, architects, and ship yards come to source their products.
How do I book onto the upcoming CSI+ member events?
You can view the CSI+ upcoming member events here. To book onto an event, click the event graphic and then click 'Book Now'. You will then be directed to a booking form which will ask for the attendee's key information. Once you've submitted the booking form, you will receive confirmation of your booking from nikita.cliff@elite-exhibitions.com. Please ensure this email address is added to your safe senders list.
How many places do we have included with membership to attend events?
Your membership typically includes one invitation to each online event, and one invitation to in-person socials (unless otherwise stated). If someone else from your organisation is booked onto the same event, we will notify you. 
As a supplier to the cruise ship interiors industry and for the ultimate networking experience, please invite a VIP or someone who has buying power in the industry to join our event. We would love for them to get involved and join our ever growing community!
Have a suggestion for a CSI+ event? Get in touch we would love to hear your ideas! Send us a message in the chat box or email us now: nikita.cliff@elite-exhibitions.com.
How do the CSI+ Online Meetups & Q&A's work?
For the CSI+ Online Meetups & Q&A's we use the online event platform Remo Conference. Prior to attending a CSI+ Online Meetup & Q&A we suggest signing up to the platform by registering your email address. This takes no longer than two minutes, you will receive confirmation via email once this is done. 
Click here to sign up to Remo Conference now. 
If you're experiencing any technical problems with Remo, we suggest speaking to your IT department first as sometimes this could be down to your company's firewall. If you would like to check your technology before entering an Online Meetup, click here to run a Remo Gear Test. This will test your computer device, microphone, and camera before joining the online meetup. It will indicate a green tick if the system check is passed and a red 'X' if the system check has failed. 
If the problem persists, please book in a Remo Tech check call with the CSI+ team so we can help! Book Here.
Get familiar with CSI+'s networking & event etiquette
As with all CSI+ events, we are putting on this event to help you build relationships with your peers in the community. Here are CSI's dos and don'ts when it comes to networking:
This is not a time for hard-selling – This is a time to really get to know each other, share ideas, learn about the latest projects and get insights into what your colleagues are working on.

Research the delegate list prior to the event – Is there anyone you would like to meet? Ask questions!

Be yourself! – People buy from people, it's all about getting to know people on a personal level and sharing ideas across the network with the long term goal of generating business.
At our in-person events, name badges will be given to you on arrival. Please wear them! This will help everyone make introductions, and recognise people around the room. Please don't take your name badge home with you – leave them with one of the team so we can re-use it for a future event.
You can read more about the CSI+ networking top tips and how networking can help you get ahead of your competition in our most recent blog here.
Keeping up to date about upcoming CSI+ events
Join the CSI+ WhatsApp group
The CSI+ WhatsApp group will regularly keep you updated about the upcoming CSI+ events schedule and any other exciting announcements. Use your phone camera to scan the QR code below or click the link to join now. 
https://chat.whatsapp.com/Lai8rQE5YG31qqFcm0VNJB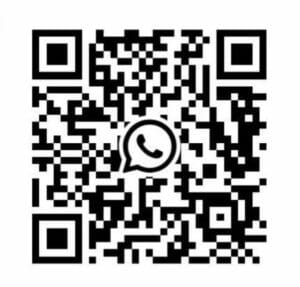 Join the CSI+ LinkedIn group
Use our CSI+ private members group on LinkedIn to post your content and engage with other members of the CSI+ community.
https://www.linkedin.com/groups/12624193/ 
(Please see more guidelines on best practice on using the LinkedIn group below)
What brand awareness & promotional support is included with my membership?
Outlined below is the brand awareness and promotional support included in your CSI+ membership. 
Brand Awareness
Product Catalogue
Showcase your company's products through our CSI+ Product Catalogue page here. 
To add a new product to be featured, go to 'My Account' > 'Products' > Click 'Add Product' > Input Product Information > Click 'Save'.
You are allowed to create 5 product profiles per account. A reminder to regularly update these products to include your new product launches.
Community Directory
How to add a new profile in the community directory
To add a new profile in the community directory please go to 'My Account' > 'Suppliers' > 'Add New Supplier Profile' > Input Essential Information > Click 'Publish' or 'Save Draft'. 
Each company gets one profile per account.
How to edit an existing profile in the community directory
To edit a profile already on the company directory please go to 'My Account' > 'Suppliers' > Click 'Edit' and then amend any of the essential information. Once you have finished making your changes, click 'Update to publish' or click 'Unpublish and save the draft' to come back and edit at another time.
The use of social media
CSI+ and the Cruise Ship Interiors Design Expo have found a space to connect on LinkedIn, with it being our main platform used for promotion and engagement.
Where you can find and connect with the CSI+ and Cruise Ship Interiors community on social media
The CSI+ Community
It's important to have a presence on LinkedIn and other forms of social media so other members of the community can connect and engage with you, your brand, and your content. Here's some top tips on how to have a great online presence within the CSI+ Community. 
Have a picture! It's important that people know who you are as it makes it easier to recognise you when attending a CSI+ event.

Seize the opportunity to connect with all members of the CSI+ Members group, build your own community. 

Like, comment, and engage in the content shared within the community. This also works in your favour, the algorithm goes on to recognise you as an engaged member of the community.

Be consistent! Although LinkedIn is the main social media channel we use, it's just as important to keep your brand reputation going on other social media channels. 
Using the CSI+ approved members crest
We suggest adding the CSI+ approved members crest to your website and to your email footers. This makes you recognisable in the community and shows you're part of the ever growing community.
Download CSI+ Approved Members Crest here.
Still unsure how to utilise social media for your brand? Book in a call with Nikita here. 

Promotional Support 
Outlined below are the different ways CSI+ can support you with promoting your business and the content you have going out on a regular basis.
Community Notice Board
The community notice board (CNB) is a place for you to submit your exciting company news, press releases, charity events, case studies, links to your newsletters, insightful blog posts (and everything in between!).
We will select posts from the CNB for extra promotion via LinkedIn and the CSI+ Newsletter.
To add a post, head to 'My Account' > menu on the left select 'Community Notices' > add your content!
CSI+ Members LinkedIn Group
Join our private CSI+ members group on LinkedIn and share your content with the cruise ship interiors community! Posting content consistently can be daunting, so having a well-presented introductory post can be a great way to build presence on social media. Sharing a recent project and fun fact about yourself is an ideal first post. 
This group is a safe place for you to engage with other members and share ideas or any of the following content; 
Product launches

Blogs

News articles

Case studies

Upcoming events

Anything else you are looking to promote to the wider network
Meet the Member Q&A Interview
Promote you and your business by completing our CSI+ Meet the Member Interview. Introduce yourself to the community and give everyone an exclusive insight into the talented individual behind the successful business in our community. Once you have completed the Q&A, we will transform it into a branded LinkedIn article which will be promoted through the CSI+ LinkedIn members group, the community noticeboard and through our personal LinkedIn accounts. 
Member Spotlight
The CSI+ Member spotlight allows you to highlight your most recent successes including projects, products, and company news. This is a chance for you to showcase your offerings to a wider CSI audience. 
If you would like to take advantage of this opportunity please share the desired content with a member of the CSI+ team.
Blog Feature
Send us your recent press releases for the opportunity to be featured on a stand alone blog on the CSI+ Platform.
Please note, we like to give everyone an equal opportunity to promote their content through the CSI+ Platform, share the desired content with the team to determine which method of promotion is best suited. For any other questions about this please enquire with the CSI+ team.
Expected emails
You can expect to receive two emails per month from CSI+. One which will outline the upcoming events and another which will promote our community notice board.
How do I update or change my payment details?
If you need to change or update your card payment details, please call or email Nikita:
t +44 (0) 1273 032576  

m: +44 (0) 7907 202 893.
CSI+ Team & Key Contacts
Click here to meet the CSI+ Team! We're a friendly bunch so at any point if you want a catch up, please just give us a call!
Not found the answers your looking for? Pop us over an email and we will try to help! nikita.cliff@elite-exhibitions.com